Dry River Wines
Dry River is an NZ icon, so when they needed help updating their ecommerce solution to Commerce7, we were excited to make it happen. The old website was dated, wordy, and difficult to navigate. 5forests was tasked with modernizing the layout of the website, improving readability and usability, but without losing the branding elements and style guidelines unique to this much-loved winery.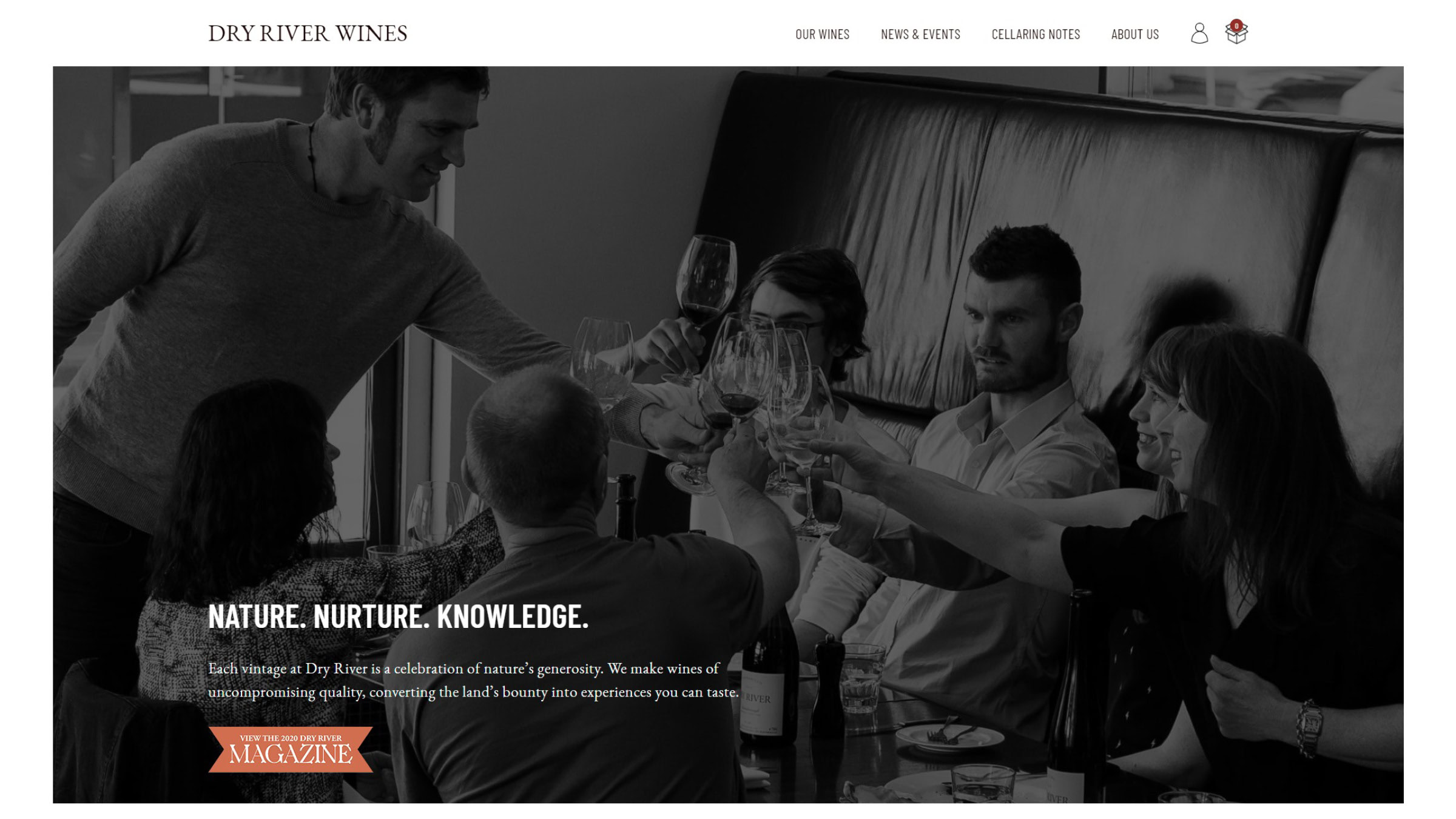 The result was a beautifully restructured website and a better user experience. From an elegant blog design to pages that showcase the story-telling content effectively, Dry River's new site was built to impress, but more importantly, it was built to be usable and accessible.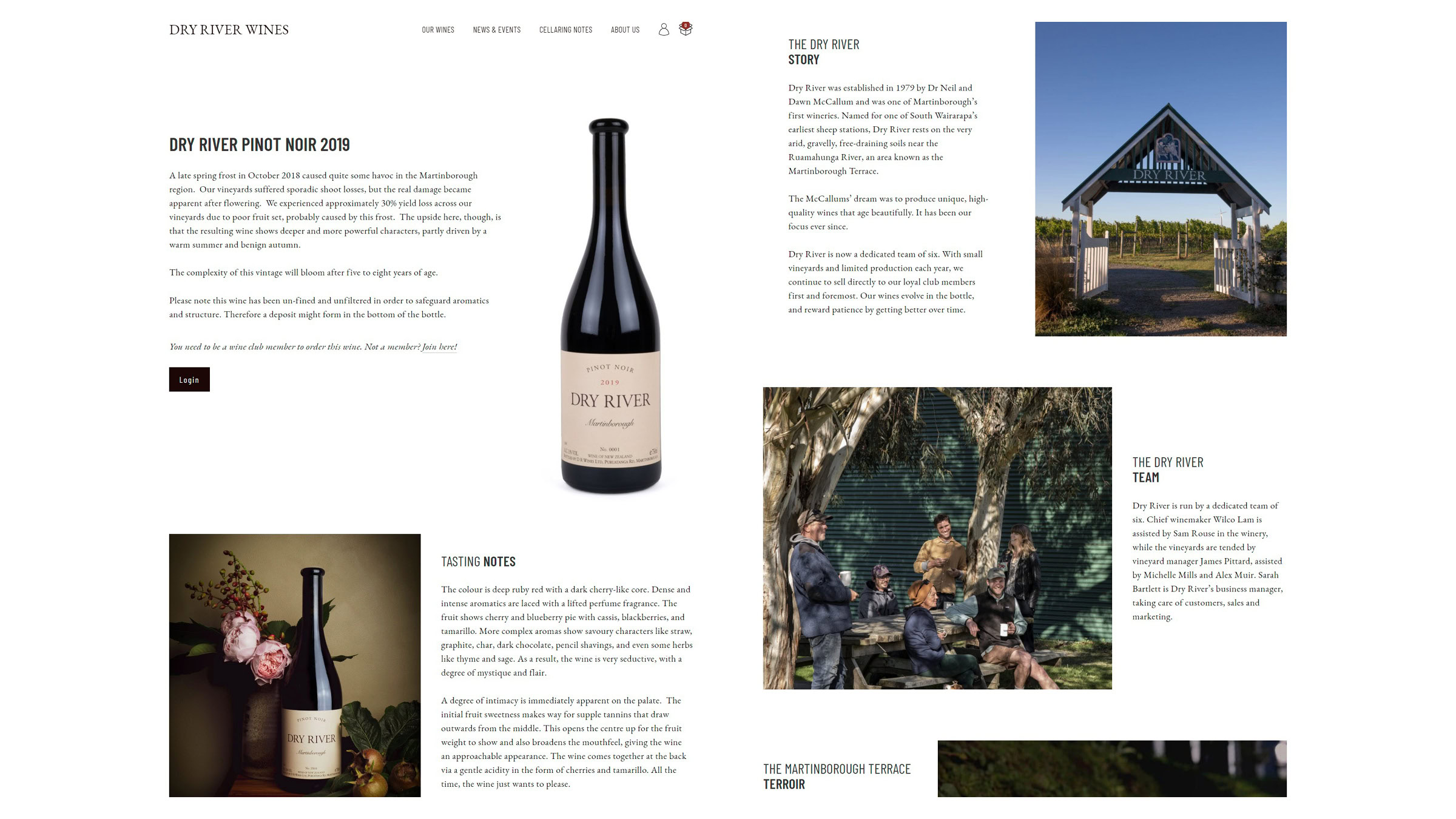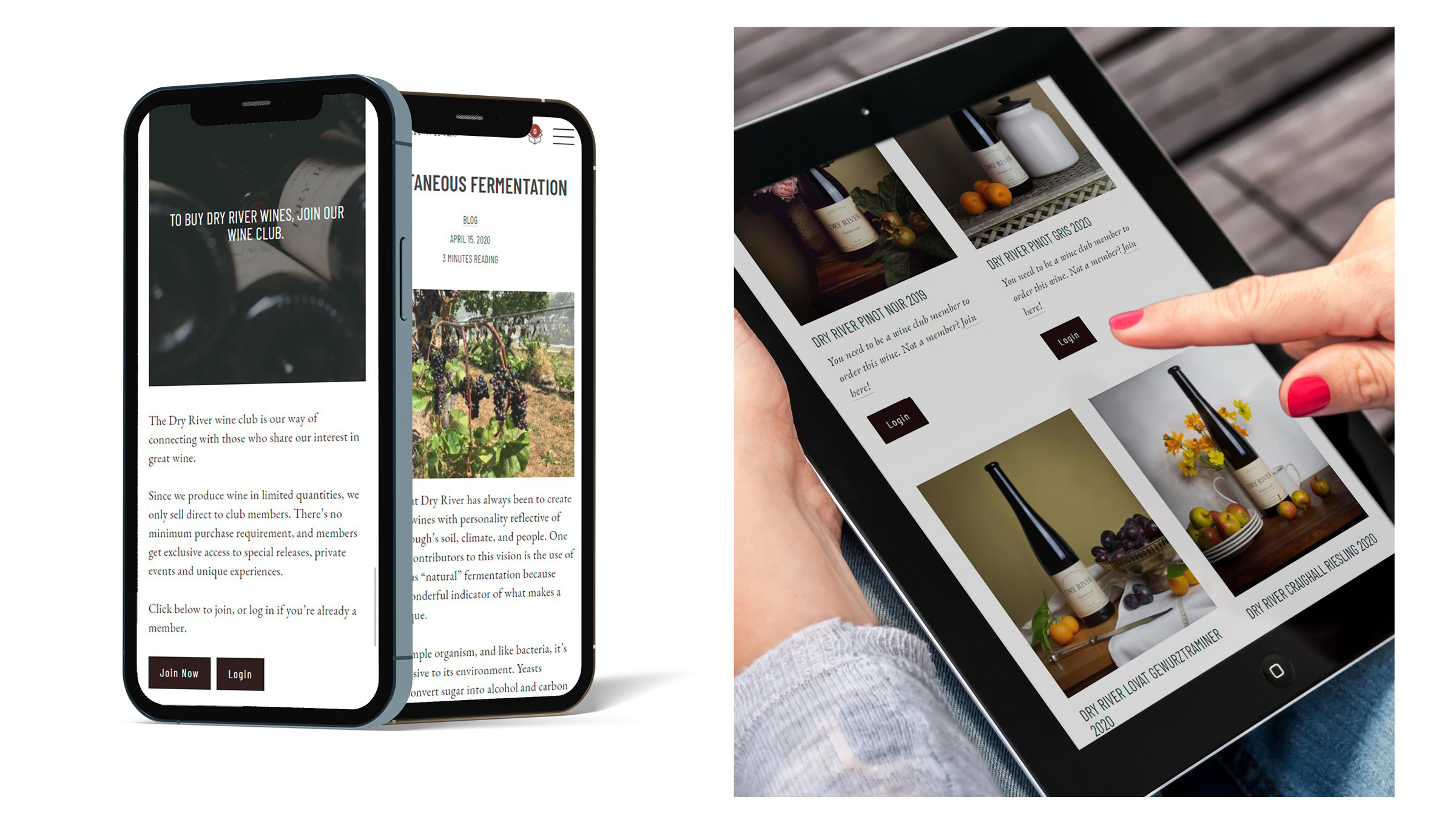 Teamed up with a New Zealand based copywriter, we intelligently used Commerce7's personalization blocks feature to enhance the website's newly written copy, and providing a unique user experience through the use of tailored messaging. Combined with improvements to the default Commerce7 microcopy, the new website draws users in by speaking their own language and speaking to them at all stages through their customer journey.