Dry River Wines
Dry River is an NZ icon, so when they needed help migrating their ecommerce from Shopify to Commerce7, we were excited to make it happen. The old website was dated, wordy, and difficult to navigate. 5forests was tasked with modernizing the layout of the website, improving readability and usability, but without losing the branding elements and style guidelines unique to this much-loved winery.

A Wine Club experience that is as good as the wine.
Dry River had a rough idea of what the new site should look like, but also knew there was room to improve the digital customer experience. Improved navigation, usability, and customization were top on our list. Their emphasis on club offerings meant that we needed to go beyond basic DTC and ensure that the Commerce7 wine club member experience was par excellence.
Services
Industry
Wine, Beer, Spirits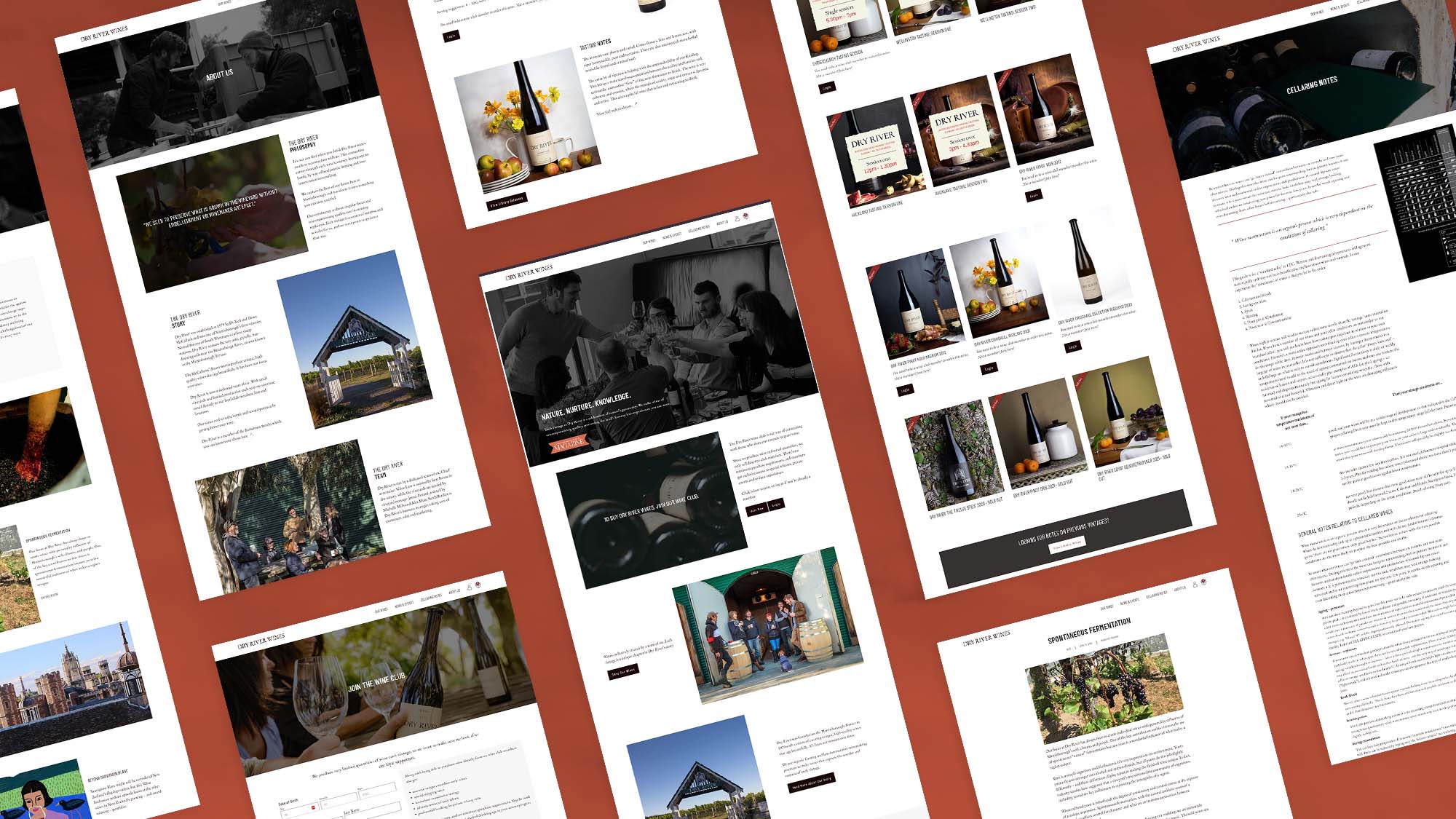 Leveraging personalization.
Teamed up with one of New Zealand's top copywriters, 5forests intelligently used Commerce7's personalization blocks feature to enhance the website's newly written copy, providing a unique user experience through the use of tailored messaging. Combined with improvements to the default Commerce7 microcopy, the new website draws users in by speaking their own language and empathizing with them at all stages of their customer journey.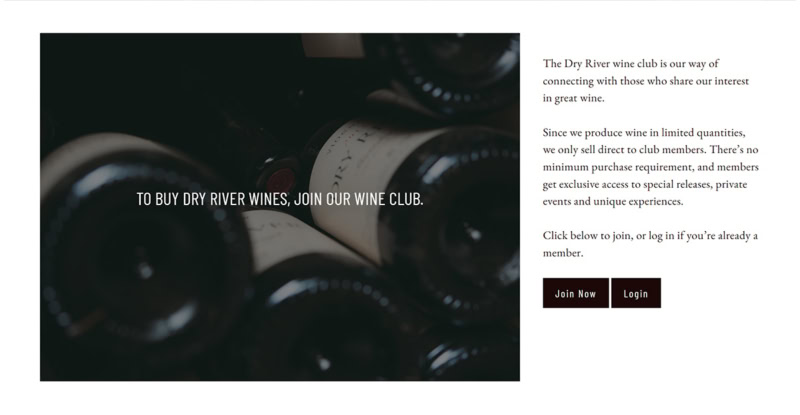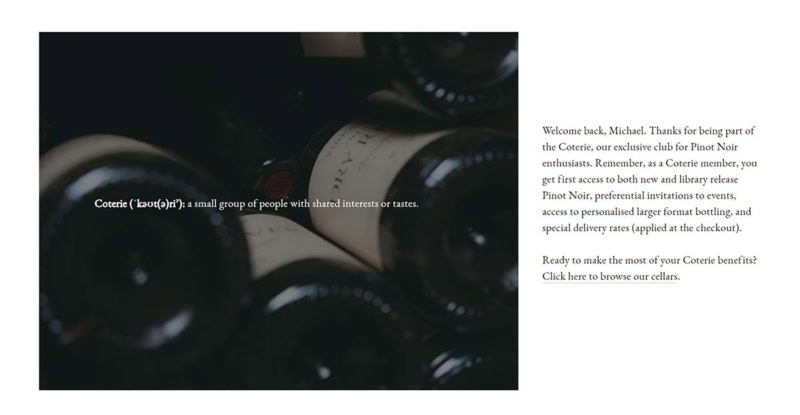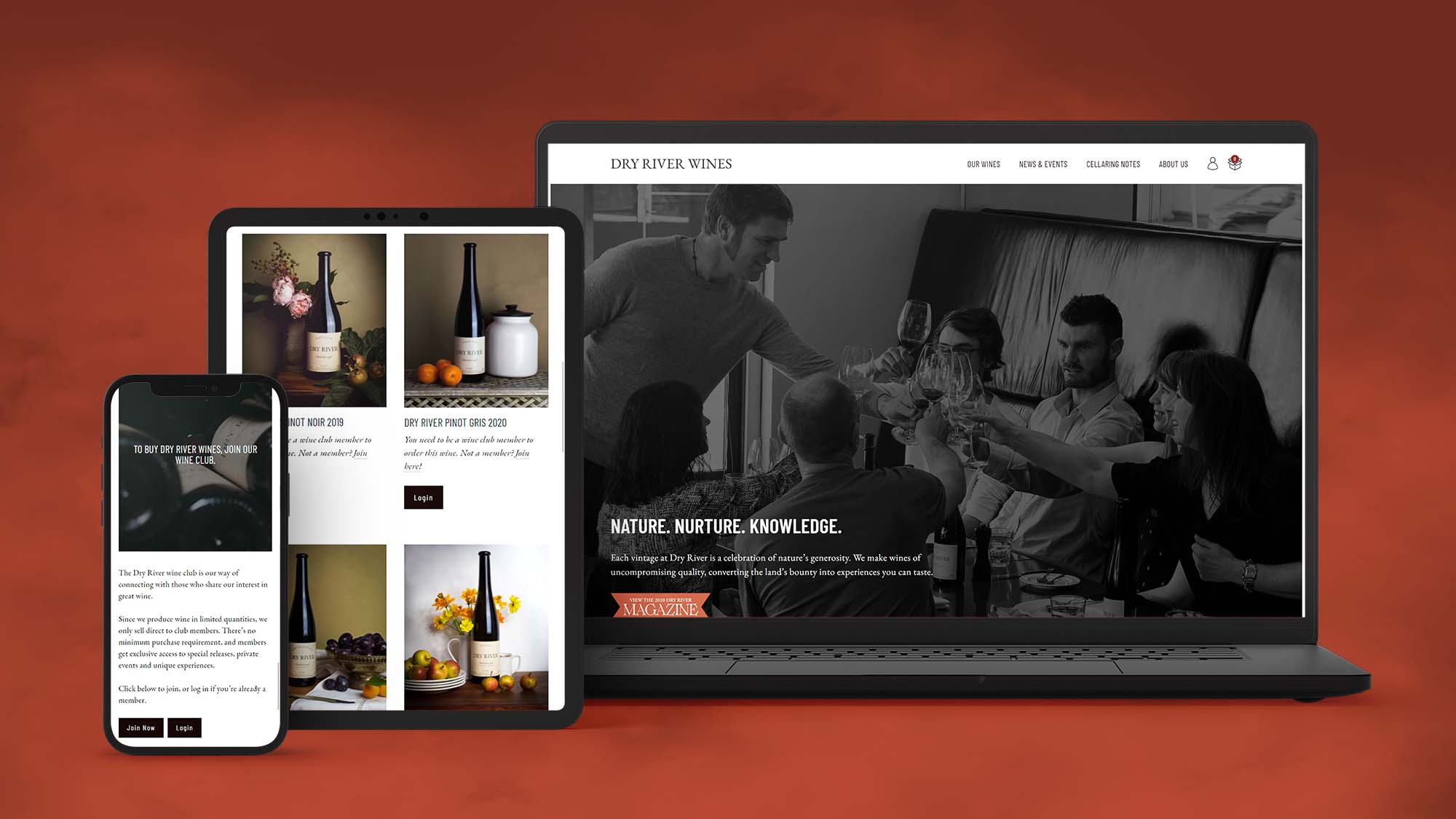 Meaningful change
The result of this transition was a beautifully restructured website and a stronger user experience. From an elegant blog design to pages that effectively showcase brand storytelling, Dry River's new site was built to impress even the most discerning wine lover.
Ready for your own success story?