Not too big, not too small.
We're just right.
Like you, we enjoy the work that we do, and we don't want to become managers and administrators with layers of employees between us and our clients. What that means for you is a direct line to the people who are making decisions and driving goals for your brand.
Meet our leadership team.
This is the page where we are supposed to show you all the fancy reasons you should hire us. But experience has taught us that relationships are the key to great work. So instead of convincing you, let us introduce you to the real people who get the job done.
Because if you don't like the online-us, you won't like the real-life-us.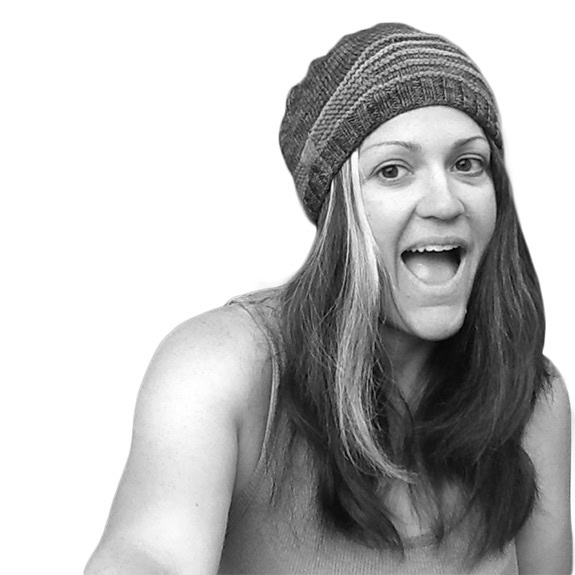 Polly Hammond
Polly is our Founder and CEO, which means every buck stops with her. As the public face of 5forests, she splits her time between Barcelona, Auckland, and Napa, consulting, writing, and speaking about the trends that impact today's lifestyle businesses. She's an advisor to New Zealand Trade & Enterprise, host of Uncorked with the Italian Wine Podcast, cohost of the Real Business of Wine with Robert Joseph, and, occasionally, a knitter.
Polly is a graduate of the University of Southern California, where she earned degrees in International Relations and French. Those studies led to a deep and abiding love affair with Behavioural Economics, and her work is based on insights into all the crazy and irrational reasons consumers engage with brands.
With over 25 years experience in growing successful companies, Polly knows first hand the challenges faced by independent businesses. She approaches each client experience with empathy and understanding for what it takes to adapt and thrive in the real world.
Michael Bourne
Michael is our VP of Engineering, which means he's in charge of all things technology. He oversees new product development, digital data discovery and strategy, SEO, analytics, and anything else we throw at him.
Born and raised in the Okanagan Valley, Canada's wine country, he's no stranger to the world of wine and the community that grows around it. With a background in web development going back 20+ years, he has worked with businesses of all sizes and varieties. He brings a unique appreciation and understanding of how to use technology to serve the interests of both business owners and their customers alike.
Alongside his work with 5forests, Michael is an organizer for his local WordPress Meetup group, a WordPress Contributor, a regular WordCamp speaker (where his talks will often center around web development, SEO, site speed optimization, and accessibility), and a published plugin developer, including the "Commerce7 for WordPress" plugin, the very first Commerce7 integration plugin released to the public.
What matters most.
This is how we work as a team, and this is what we value in our clients and partners.
Be good
We know there's plenty of love for everyone: our team, our clients, and this whole big wide world.
Do good
We apply our money, time, and effort ethically with a care for each other and the future.
Screw "good enough"
We bring the best of ourselves to every project, and we never stop learning.
No BS
We don't like jargon. It's important to us that you understand exactly what we are doing and why.
Come as you are
We value contribution and substance. Gatekeeping or snobbery isn't welcome here.
Give
We believe in "building a longer table" so that together, we may all thrive.
With thanks to our partners.
We're grateful to be able to rely upon the knowledge and expertise of partners like these.
Felicity Carter
Felicity Carter is a wine journalist, editor, and researcher. She is Editor of ARENI Global, and has been founding Executive Editor of The Drop at Pix, as well as editorial consultant for Liv-ex. Previously she worked for Meininger Verlag, Europe's biggest wine and spirits publisher, where she built Meininger's Wine Business International into the world's premier wine business magazine, with subscribers in more than 38 countries.
Her work has also appeared in The Age and Sydney Morning Herald newspapers in Australia, and in The Guardian USA, among others. Felicity is an acclaimed international wine judge, speaker, and mentor.
Christian Holthausen
As the founder of Westbrook Marketing Partners, Christian Holthausen is an experienced Sales, Marketing & Communications Director with a successful track record of more than twenty years in the international wine and spirits industry developing and implementing comprehensive brand value strategies, and with a strong focus on the Champagne category.
An accomplished writer, Christian contributes articles on wine and spirits to a variety of publications including Meininger's Wine Business International, Decanter, The Guardian, www.jancisrobinson.com, and The World of Fine Wine. In 2017, he was shortlisted for Emerging Wine Writer of the Year at the Louis Roederer International Wine Writers Awards.
URSA6
URSA6 knows that a pretty website means nothing if it doesn't make you money. They use actual data, expert knowledge of digital platforms, and a realistic understanding of your challenges and goals to create an effective digital strategy for your business that results in measurable success.
Commerce7
Commerce7 is a DTC platform focused on providing customer centric commerce solutions to the wine industry. Innovative features such as their personalization engine, modern ecommerce and club subscription solutions has made it the platform of choice for wineries looking for a more customer centric solution.
ARENI Global
ARENI is global research & action institute for the future of Fine Wine. ARENI brings together critical thinkers, from iconic Fine Wine producers to leading academics and business leaders, resulting in a well-researched, global and multi-disciplinary approach to a Fine Wine world undergoing change.
The Porto Protocol
The Porto Protocol Foundation is an international non-profit institution, founded by Taylor Fladgate Port, with hundreds of other members committed to make a greater contribution to mitigate climate change.
Born in the wine industry and spread across the whole value chain, they strive to catalyze climate action. They work as a community of practice, an open platform, a dynamic database of resources and workable solutions, a place of inspiration for change and collaborative sharing.
Positive Luxury
Since 2011, Positive Luxury has been accelerating organizations' adaptation to the new climate economy. Their ESG+ products and services enable companies to manage risk, embed innovation and credibly foster consumer trust.
Organizations certified by Positive Luxury receive the Butterfly Mark, independently verified evidence that they meet the highest standard of sustainability best practices across ESG+: Environmental, Social, Governance and Innovation.
Ecologi
Ecologi offers simple and impactful ways for individuals and businesses to collectively reverse climate change. Founded in 2018 by a group of environmentalists in Bristol, they now have over 35,000 members worldwide. Together, those members have planted over 48 million trees and offset over 2.2 million tons of carbon.
Transparency and documentation is paramount to Ecologi. You'll find complete transaction records and the stories of their global reforestation projects online at Ecologi.com.
Schedule a call to get to know us better.