Plant Trees with Commerce7 Installation
Adding the "Plant Trees" app to your Commerce7 account is easy, and involves only a few simple steps.
Step 1: Ecologi setup
You will need an Ecologi business account to use this app. Sign up for their Climate Positive Workforce account to offset your carbon impact directly, or sign up for their Pay As You Go account to plant trees with no monthly commitment.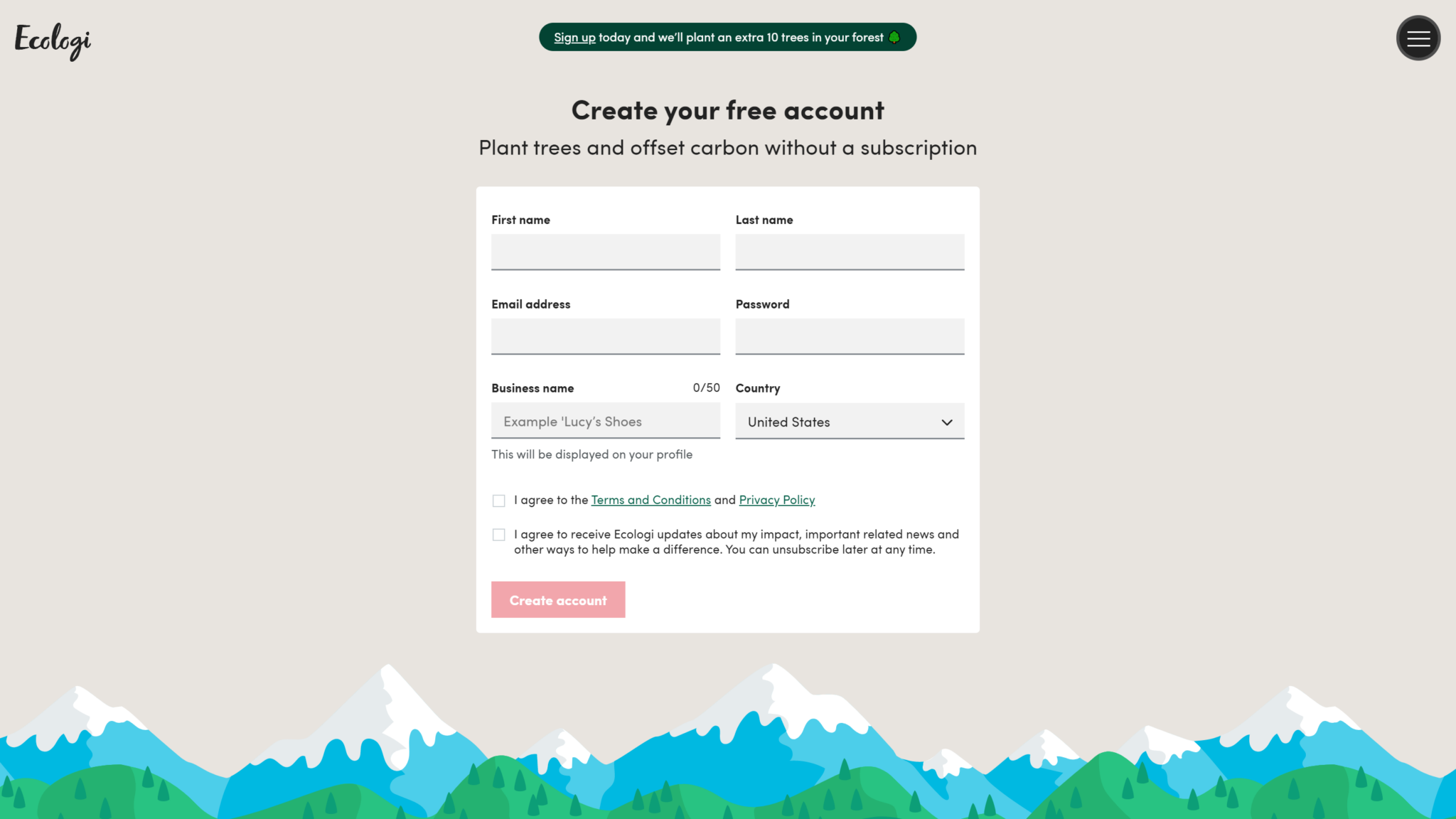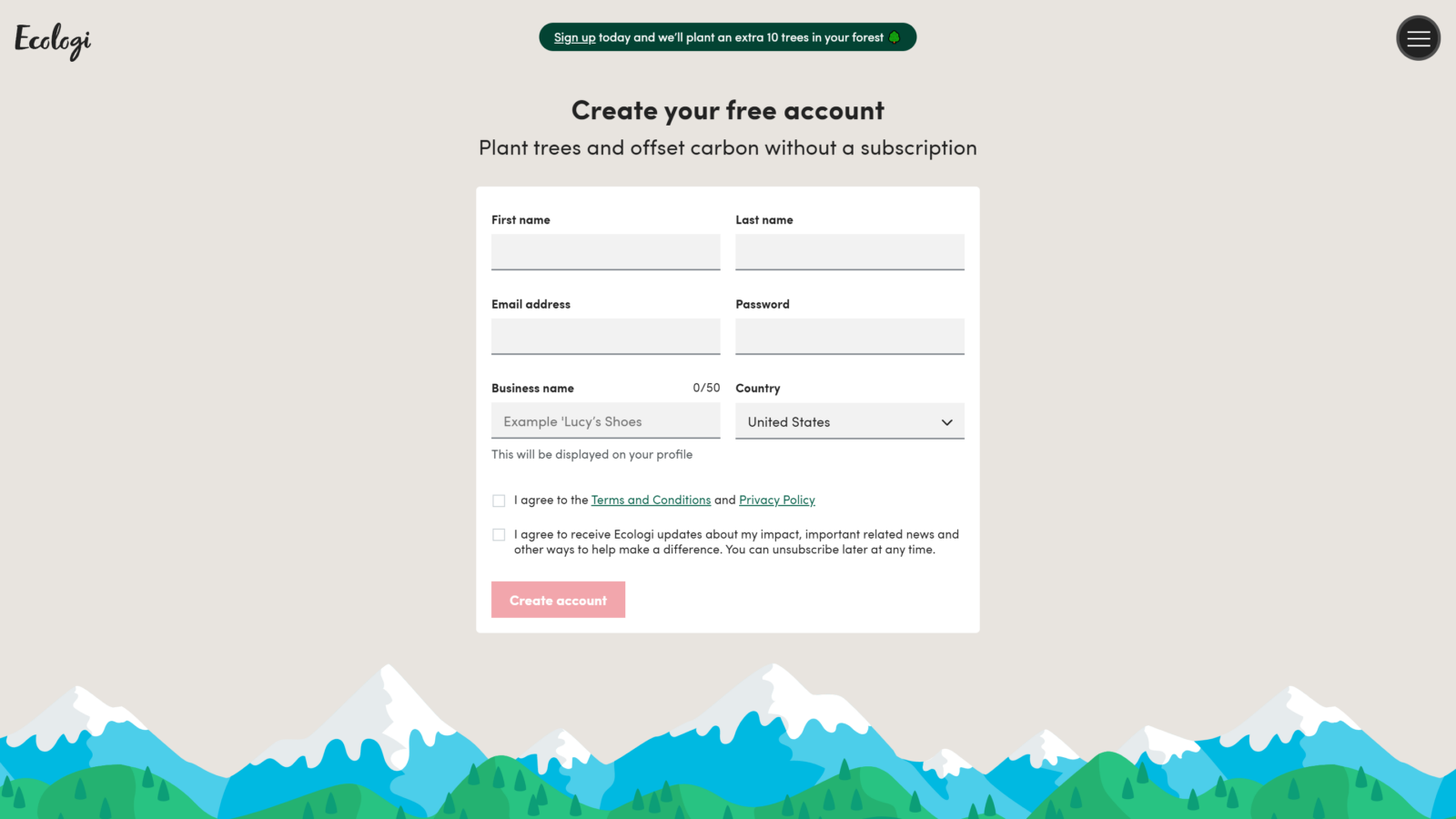 After your account is created, verify your email address with the link in the email they send you. Then, head over to the Billing section of your account and add your payment details so you can begin to plant trees!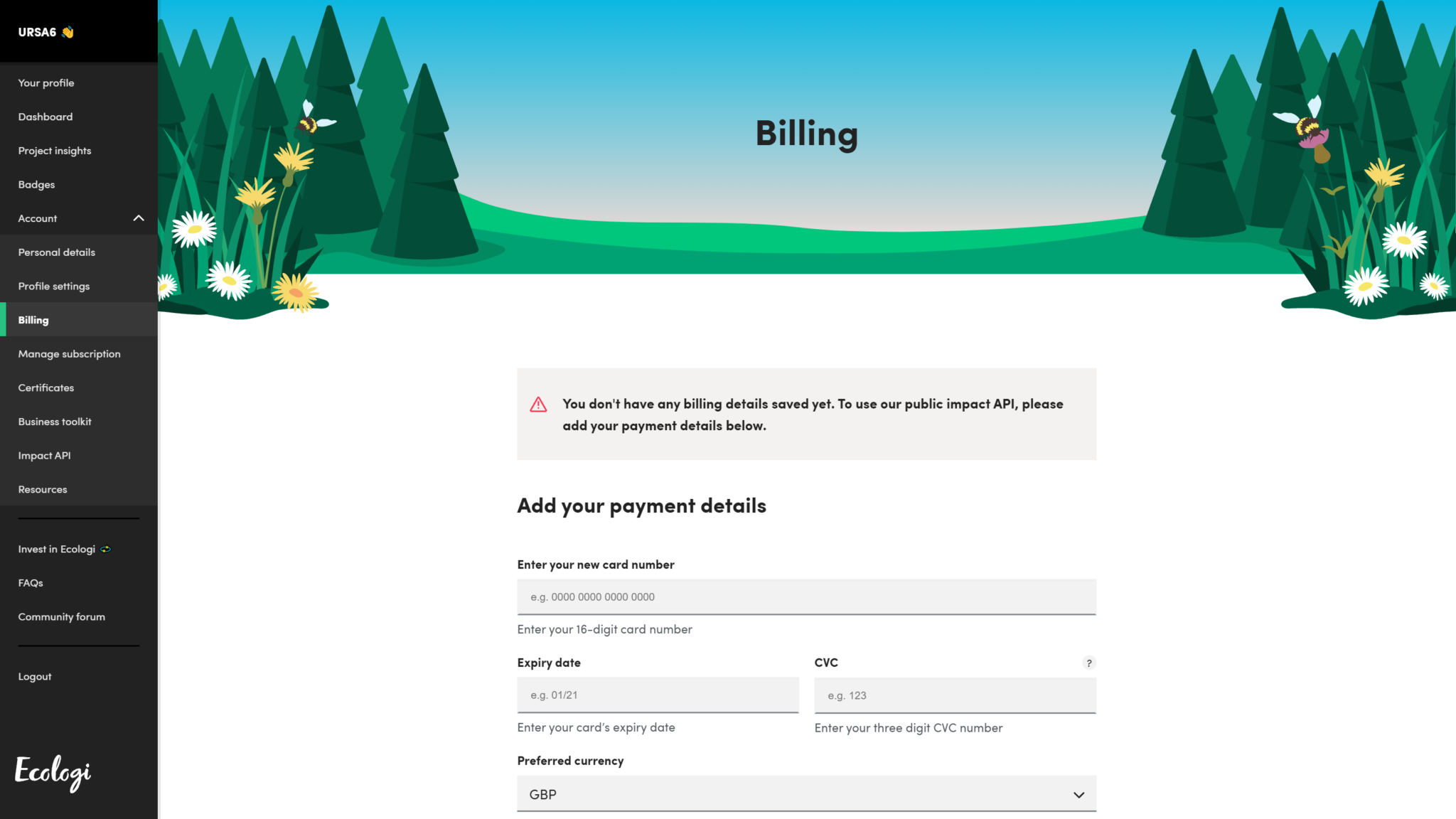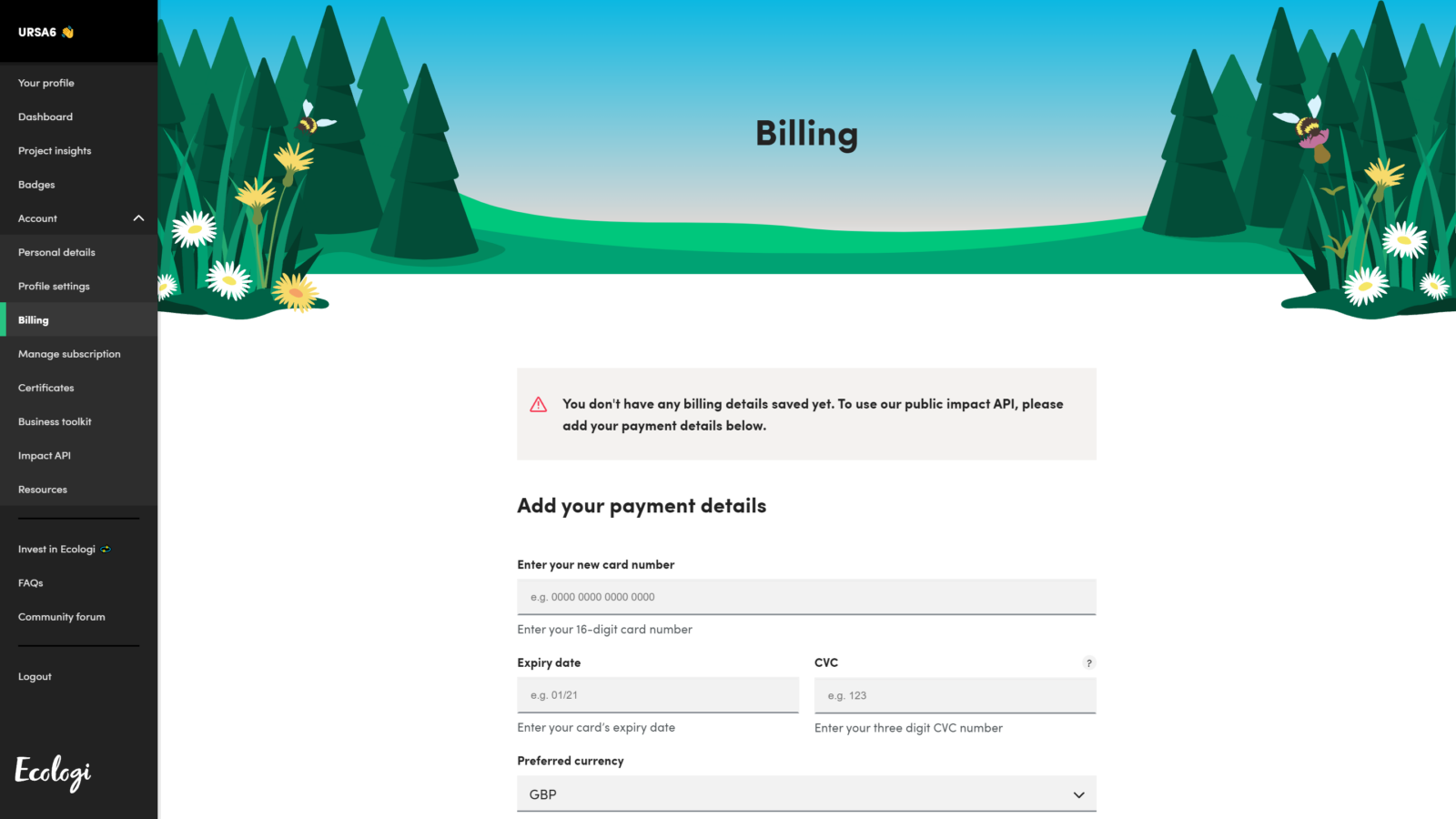 Once your billing information is saved, head over to the Impact API page and generate a new API key. The description field here is simply for your reference.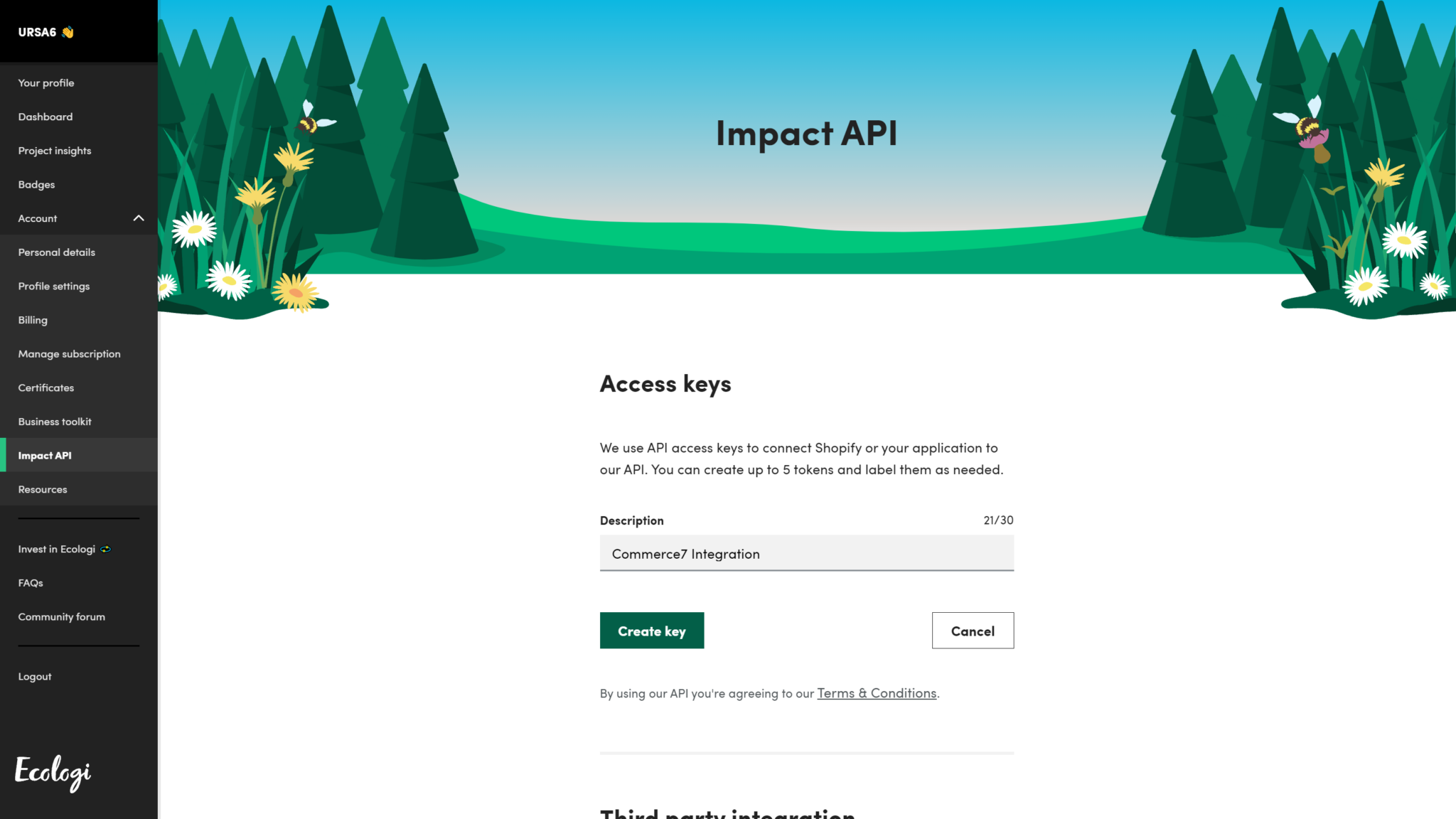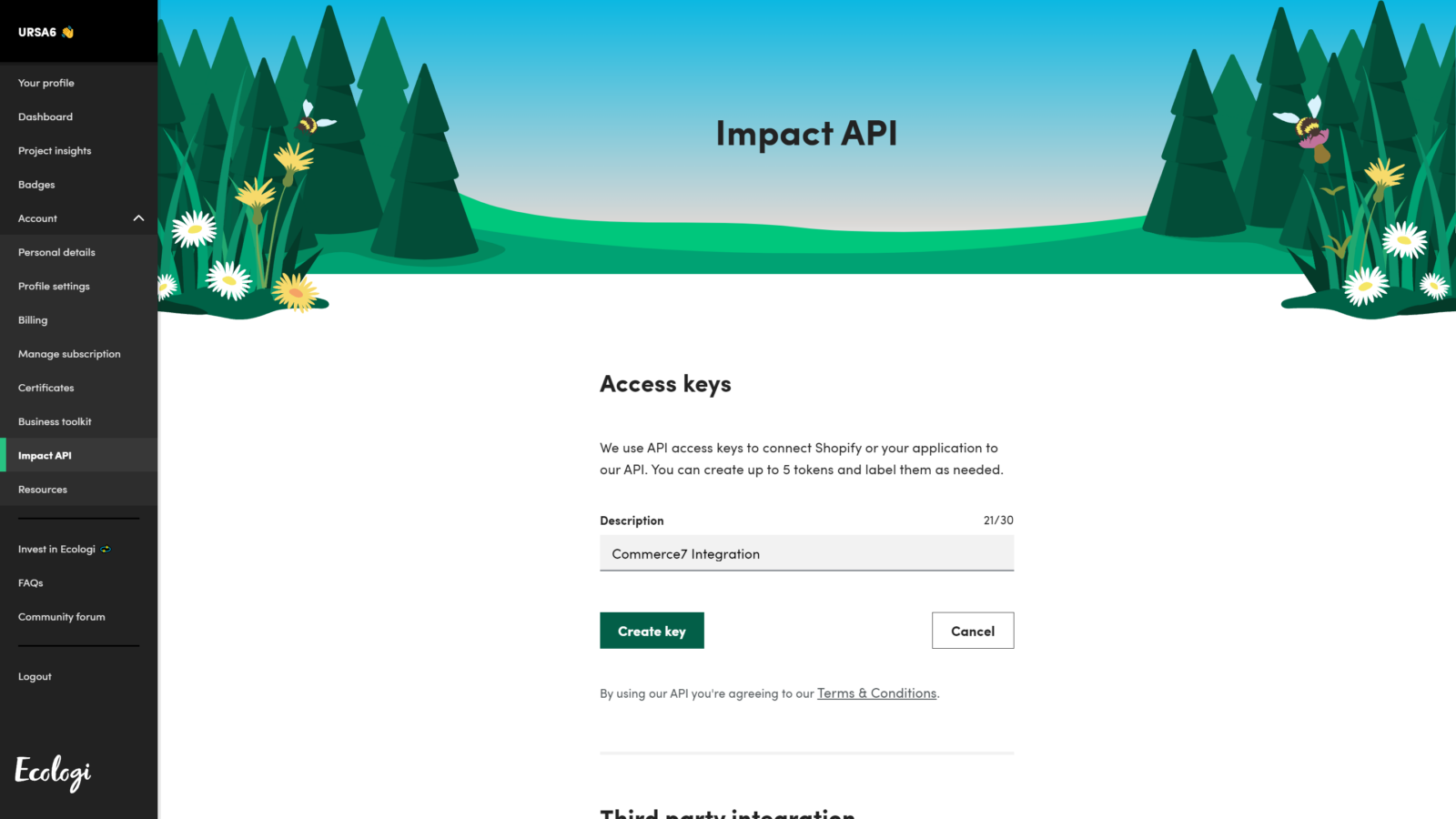 Remember to treat this API key like a password, it should only be used when installing our Commerce7 app. Copy your API key here for the next steps.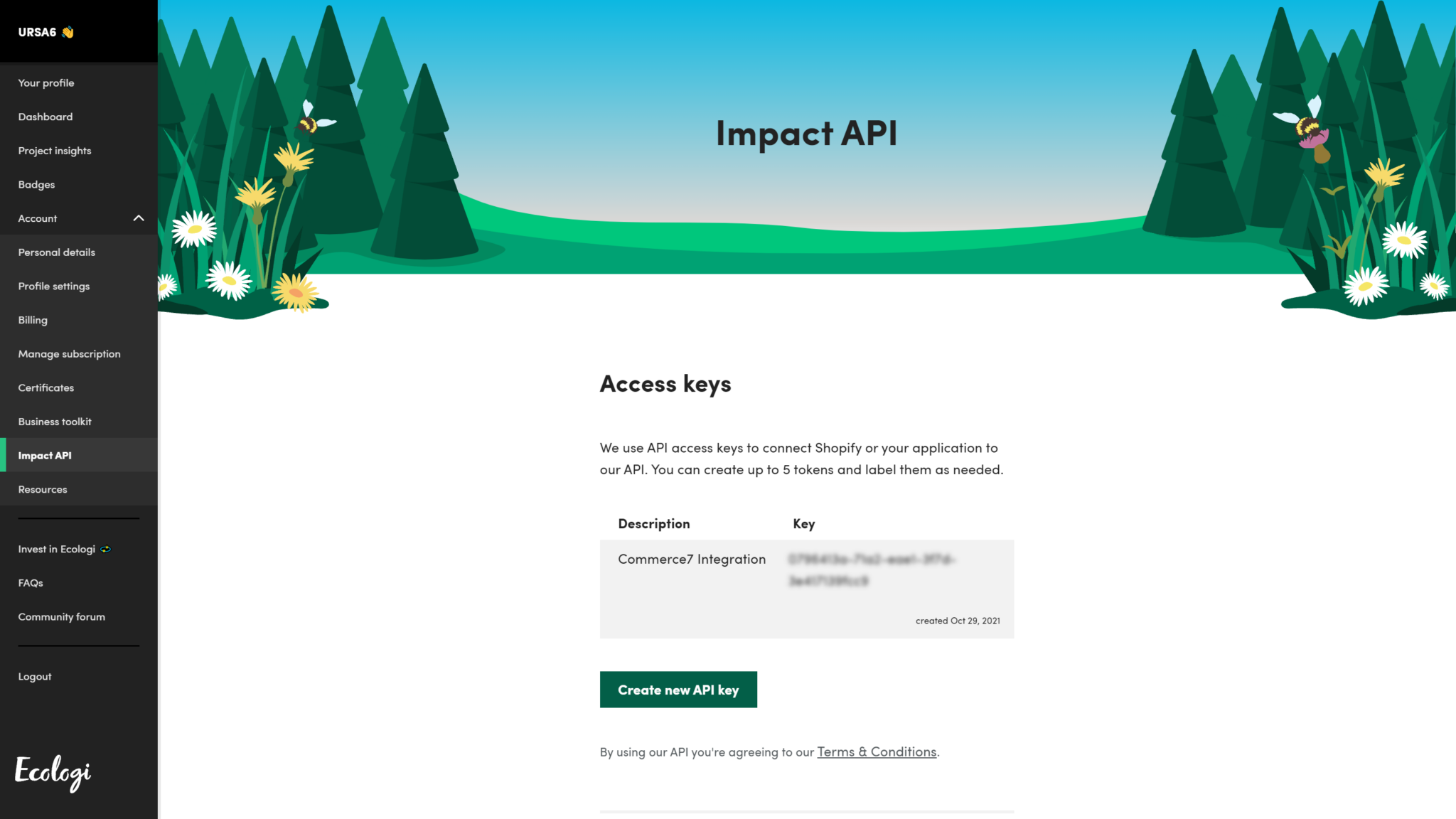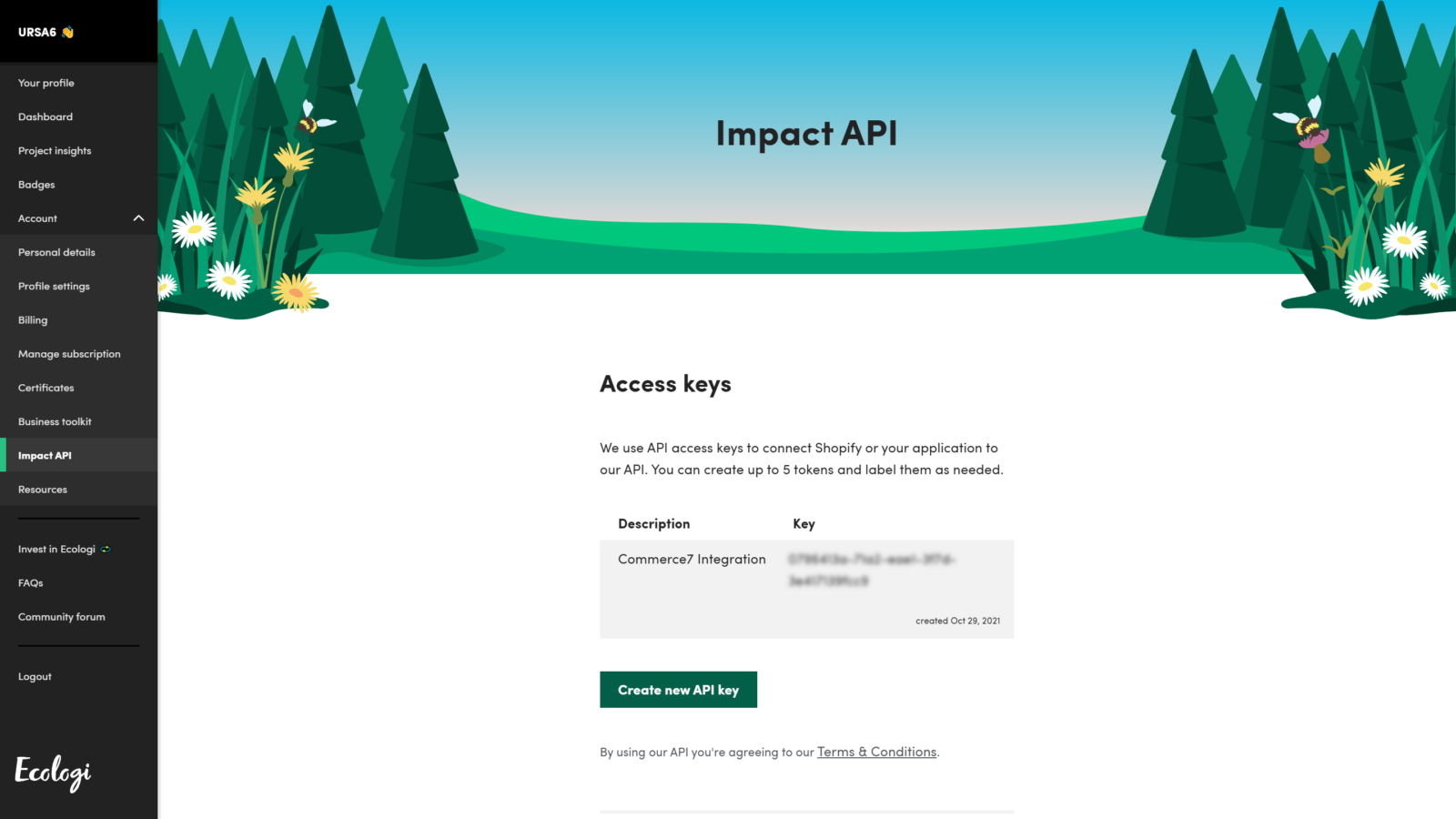 If you don't know your username, head over to the Personal Details tab, you will see it underneath your first and last name. You can change it here if desired. Remember this, and head over to your Commerce7 account.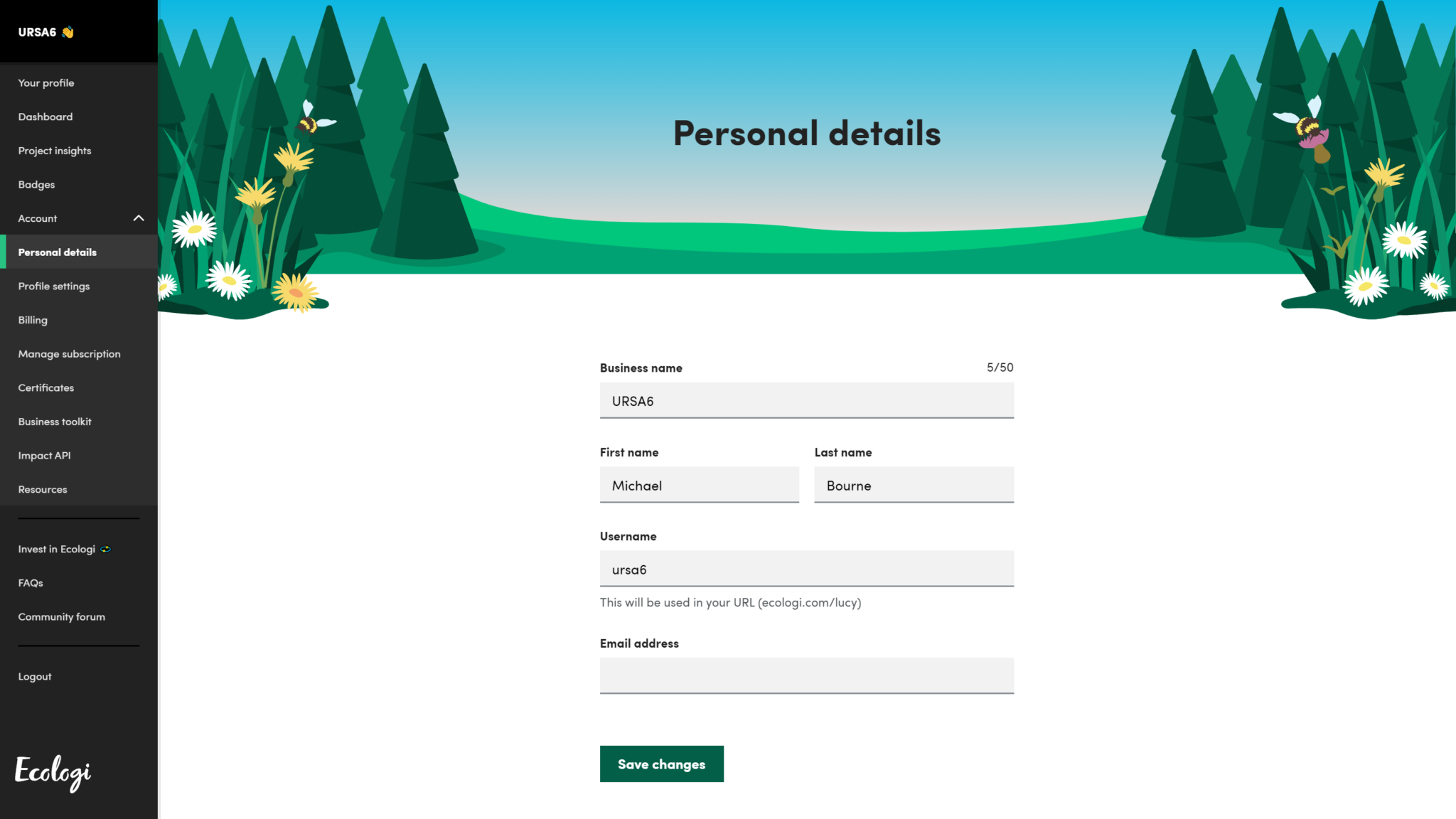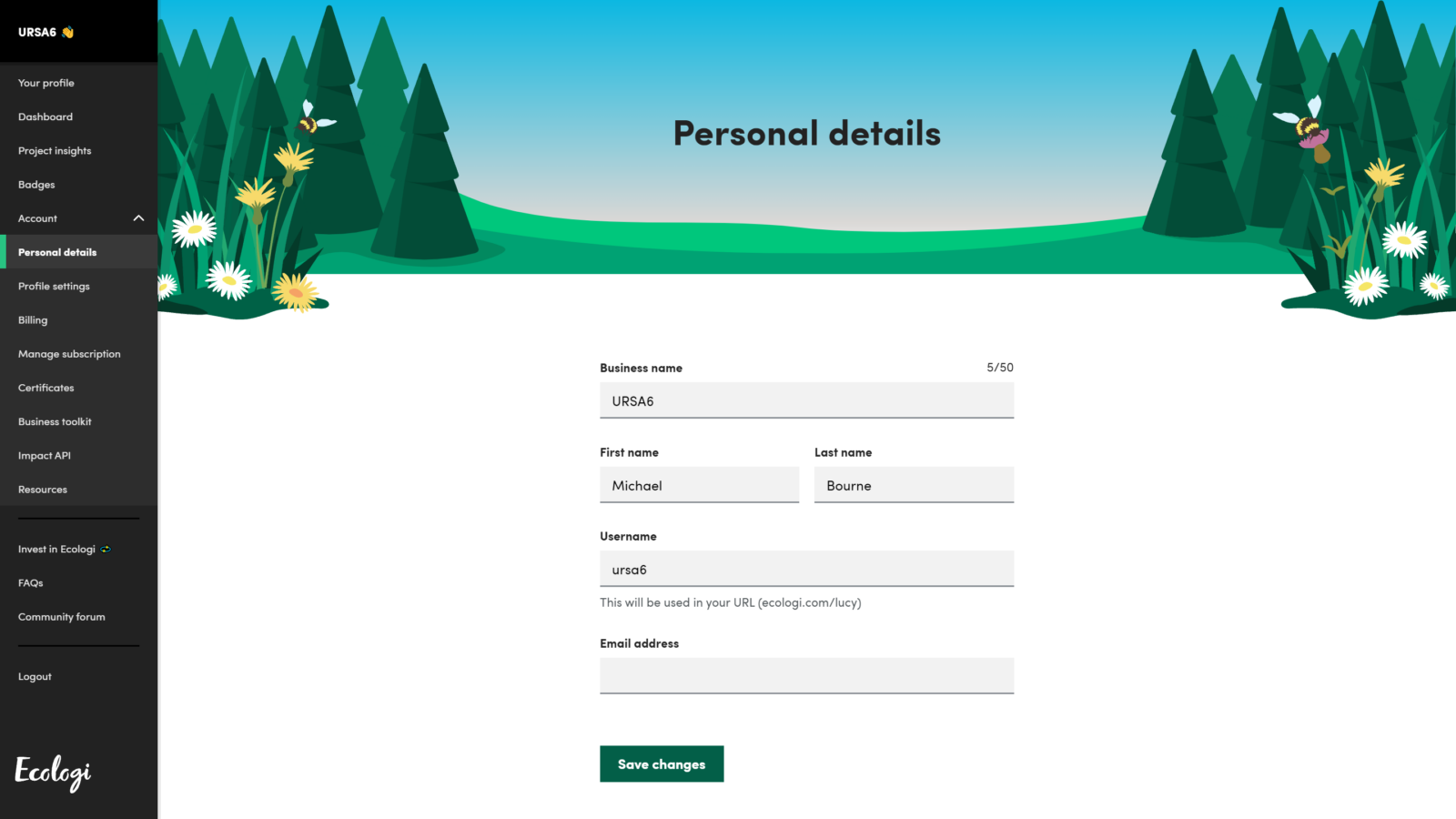 Step 2: Commerce7 Setup
First head on over to the Apps & Extensions menu in Commerce7. Click on the "Plant Trees" app by 5forests and Digimatic.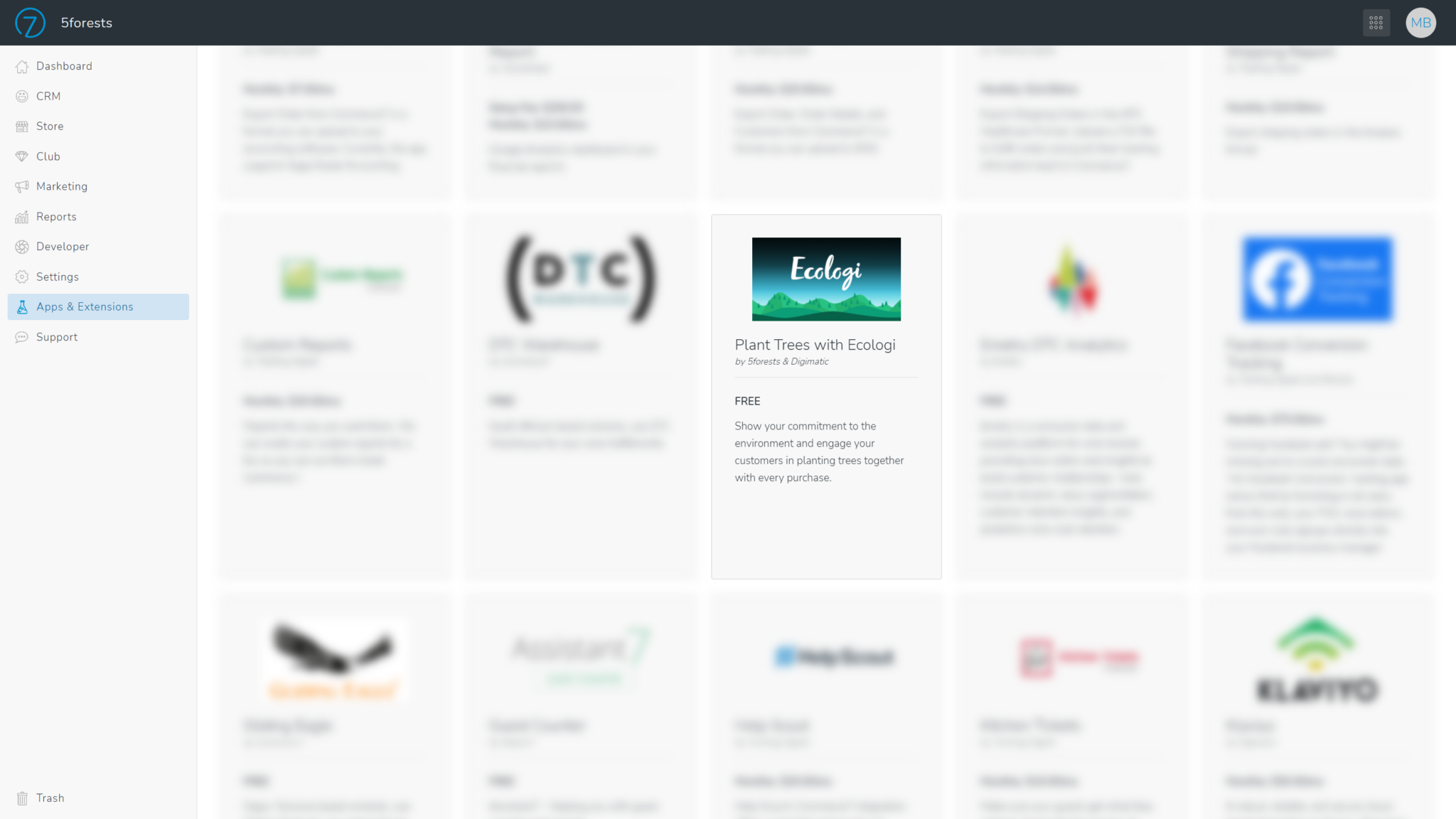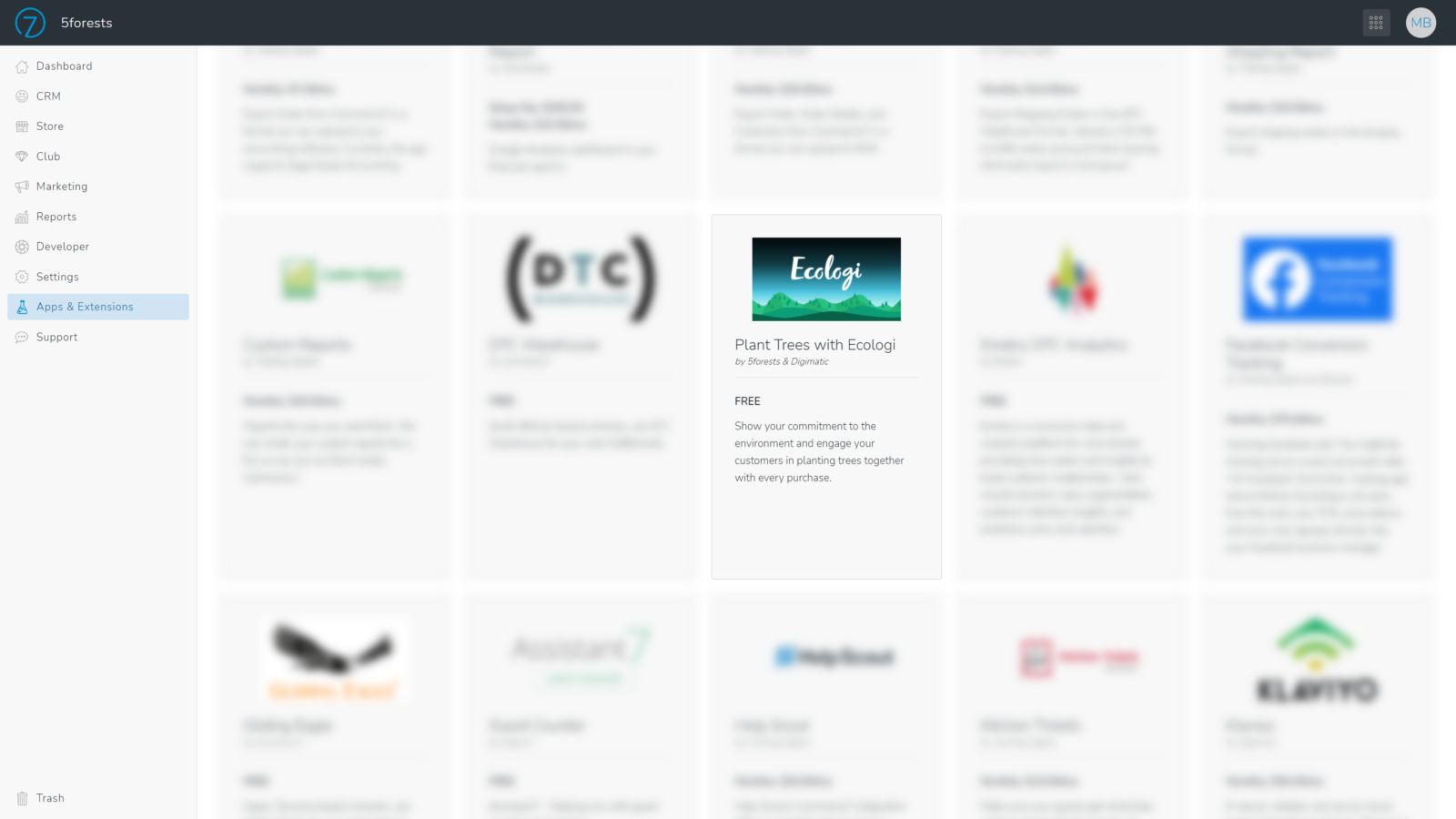 Paste your API key and username here, and click Install.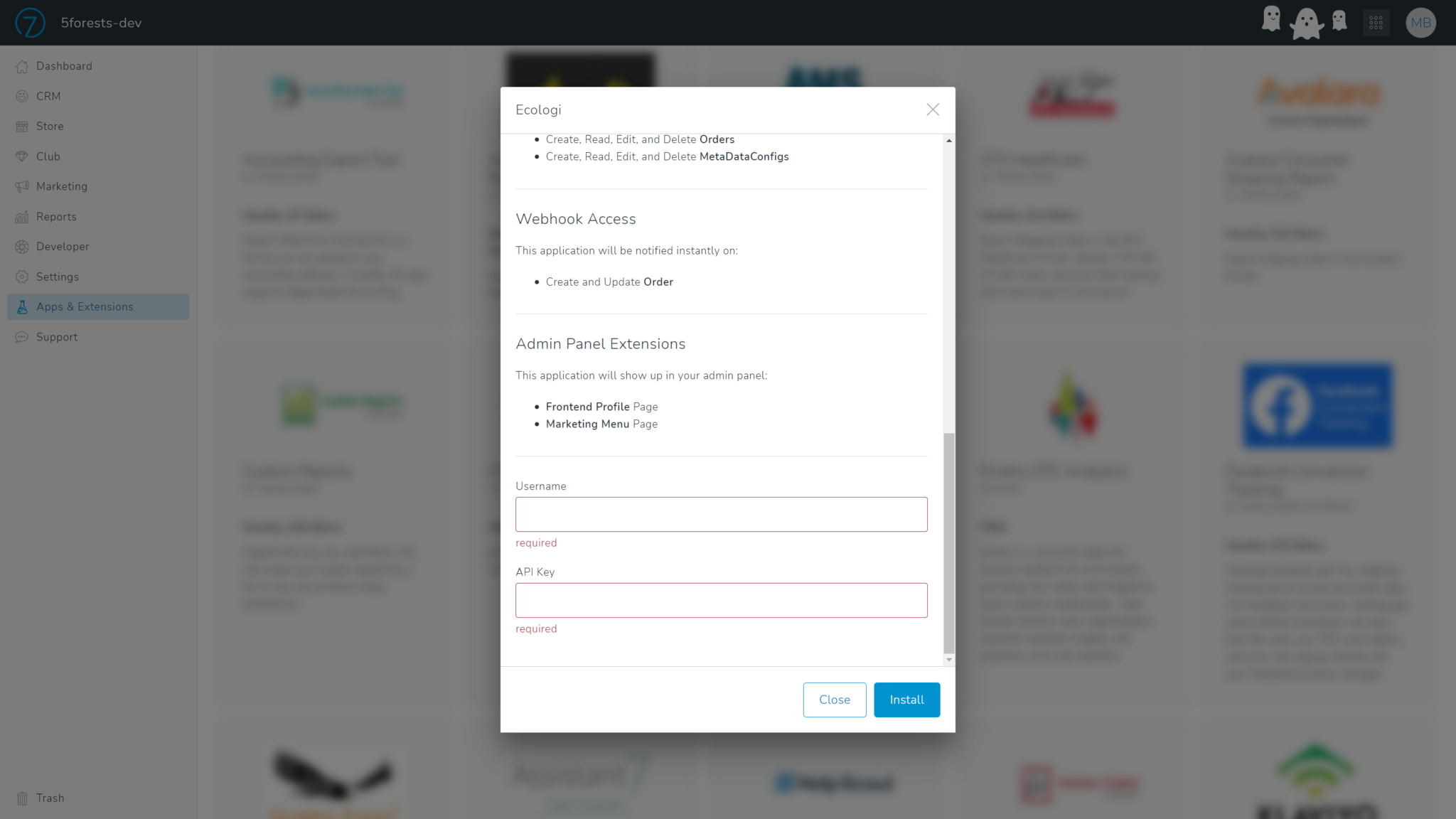 To complete your app setup, go to the Plant Trees menu item under Marketing in the left side menu of Commerce7's admin panel. Here you can specify the number of trees to plant for every customer purchase in order to enable the app. It will be disabled by default to allow you the chance to configure it to your liking.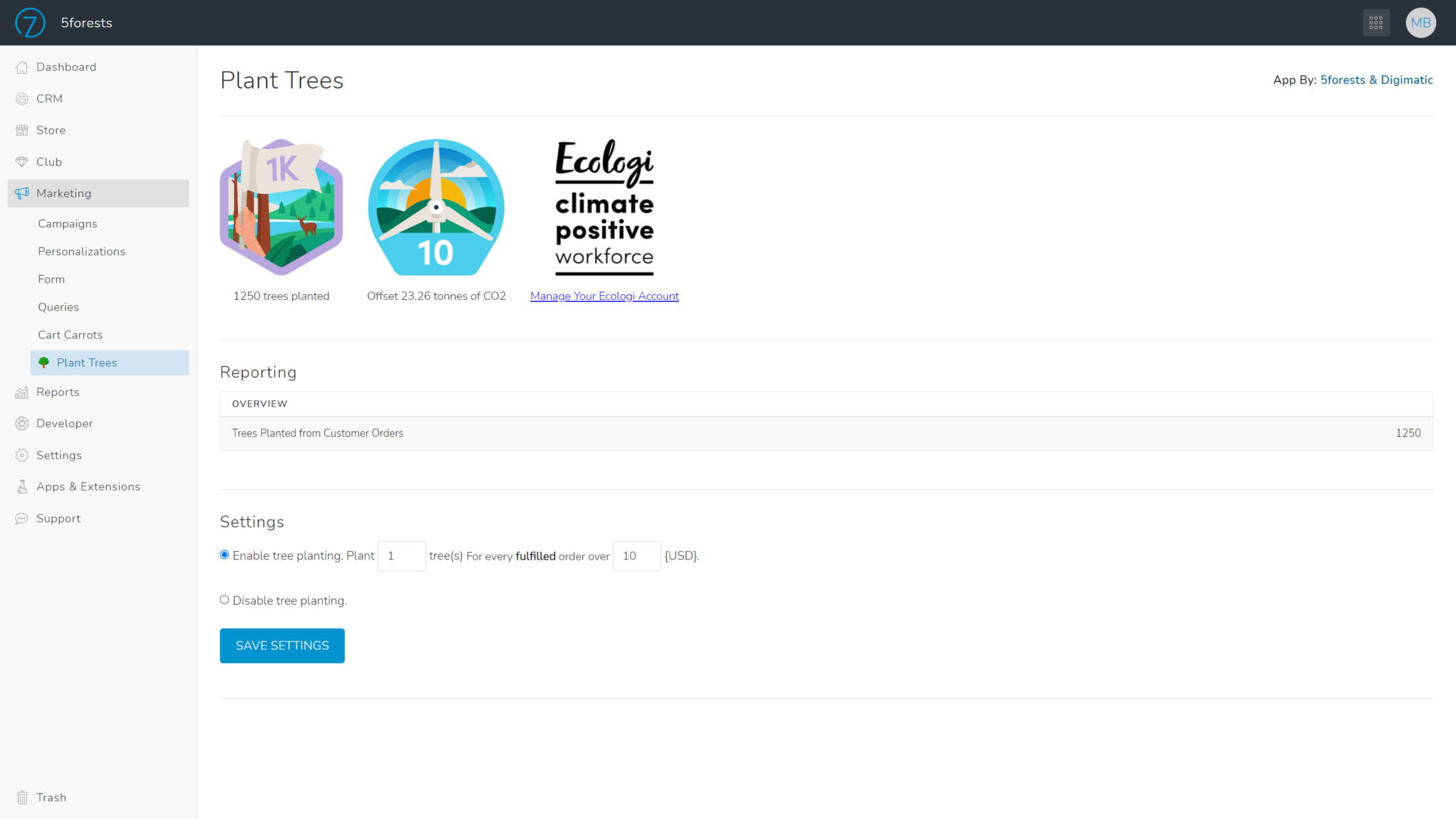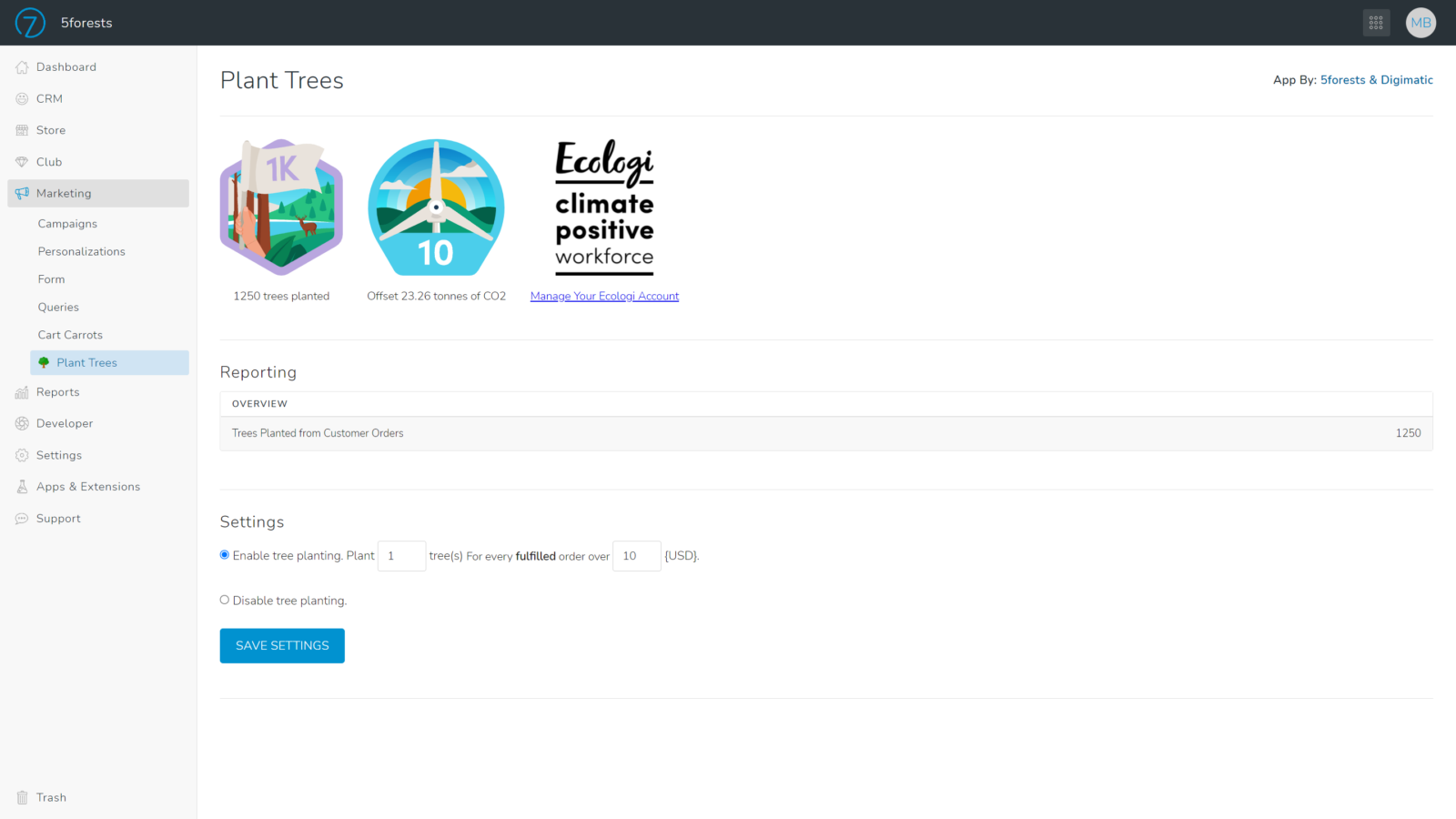 Once orders have started to come in, this page will show your wineries total impact with trees planted via customer orders, and CO2 emissions reduced by offset purchases at Ecologi.
Questions and Answers
What does this app cost?
The Commerce7 app itself is free to install; neither 5forests, Digimatic, nor Commerce7 receive revenue from it. The cost of trees planted is charged directly to your billing account on Ecologi, there are no middle-man fees. Ecologi bills you on the 1st of each month with a 25 tree minimum.
How many trees will we plant?
After installing the app, you have the ability to choose how many trees are planted for every fulfilled order. The default is one.
How can I buy more carbon offsets or plant more trees?
Directly in your Ecologi profile! You can always choose to commit more, either through a monthly subscription of offsets (that's the route we chose at 5forests), or one-off purchases of credits.
Which orders will have trees planted?
All fulfilled orders over your chosen limit with a valid customer object will be counted for your tree planting settings. This includes web based orders and point of sale orders. The default limit is $10, but can be adjusted easily in the app settings page.
Where can customers see the trees they've planted?
If you are using the V2 front end from Commerce7, customers can head over to their profile and find a "Plant Trees" tab where they will see their current contribution to you tree planting efforts!
Looking for more ways that you can make your digital presence more sustainable?