San Antonio Winery
We think there's no better testament to our work than the client coming back for more. After the success of Sweet Wine Club, we were soon called in to improve the master brand ecommerce site for San Antonio Winery, the oldest winery in Los Angeles. Yet again, time was not on our side.

LA's oldest winery faces new digital challenges.
San Antonio Winery came with a list of complaints about their old site, a list of wishes for their new site, and a team eager to see it all come together. With fourteen brands, four locations, an active wine club, and a history that dates back over 100 years, there was a lot to cover.
5forests was tasked with created a new website experience that focused on user experience and conversion optimization without losing the brand feel and historical storytelling. Our job was to ensure that all that content drove sales, supported SEO, met accessibility requirements, and allowed for easy site administration. A tall order, but we rose to the occasion.
Services
Industry
Wine, Beer, Spirits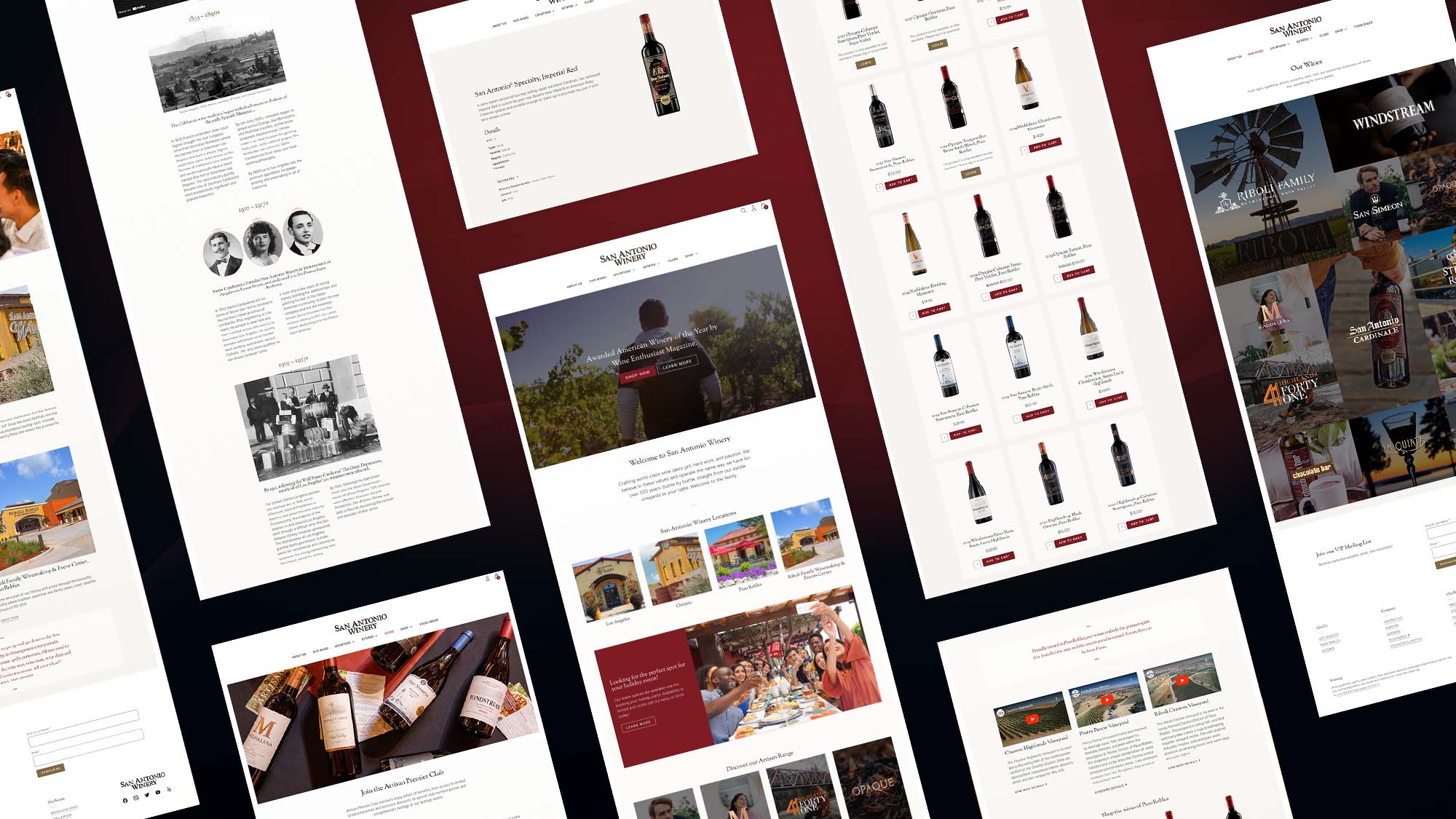 Where Old World style meets new world tastes
After an extensive content audit and user journey mapping, 5forests was able to construct a sensible, sensical website hierarchy and structure that brought focus to the unique offerings on San Antonio Winery, while respecting the brand and its story.
San Antonio Winery is an iconic Los Angeles business, but their website was not reflective of their stature. The website was difficult to navigate, the design was outdated, and there wasn't a clear message about who they are and what they offer.
We worked with the team at San Antonio Winery to create a new website that is accessible, easy-to-use, and reflects their modern wine audience. We also added a narrative family history to the website to give visitors a better understanding of the company's backstory.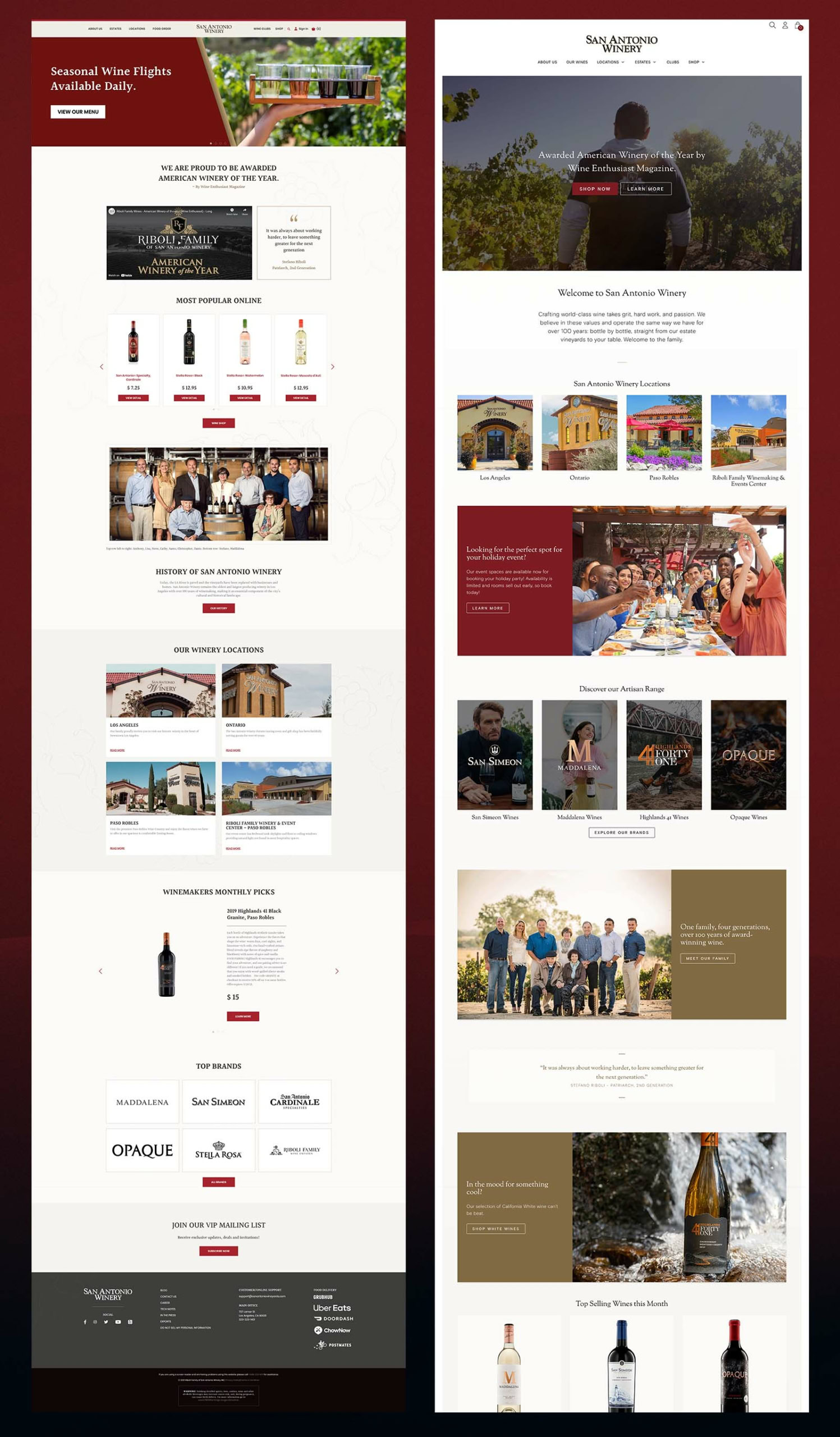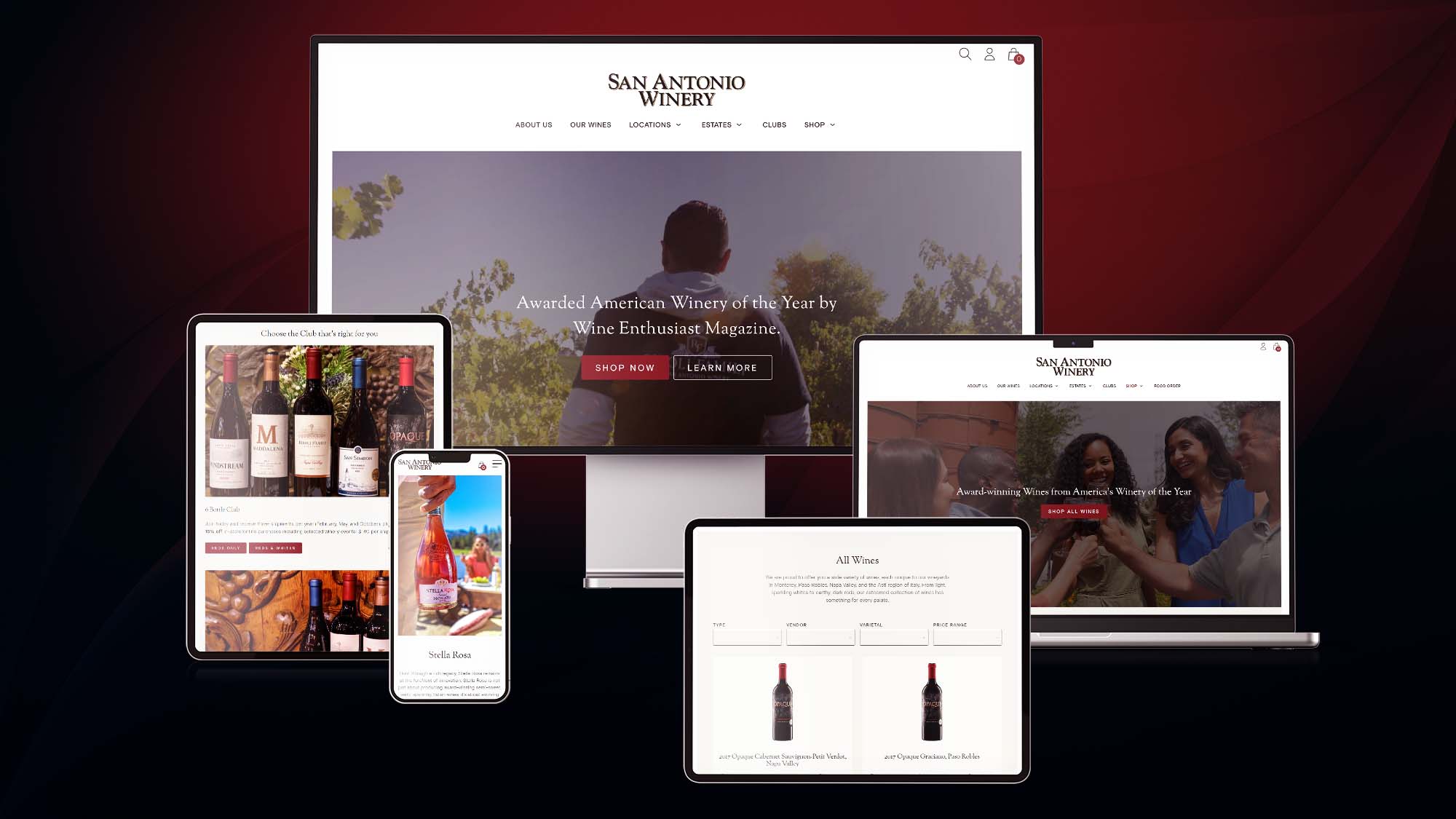 The Results
Goals were met and exceeded. In the months following relaunch, conversion rates and average order values were consistently up. The new site has been a winner with both leadership and audiences. Another beauty for one of our favorite clients!
Ready for your own success story?