Virginia Wine Club
For over 30 years, the Virginia Wine Club has been introducing wine lovers around the U.S. to the hidden gems of Virginia Wine. Founded and run by folks who love wine (and love drinking wine!), they are committed to providing great service, great experiences, and most importantly, great wines to their members and customers.

The Problems
While a 30 year history in business is a major accomplishment, it brought with it just as much baggage in the forms of old design, old systems, and a lack of modernization. The website was cumbersome to navigate, the information presented was disjointed and scattered across multiple pages, and there was no clear goal for users.
5forests was brought in to help.
Services
Industry
Wine, Beer, Spirits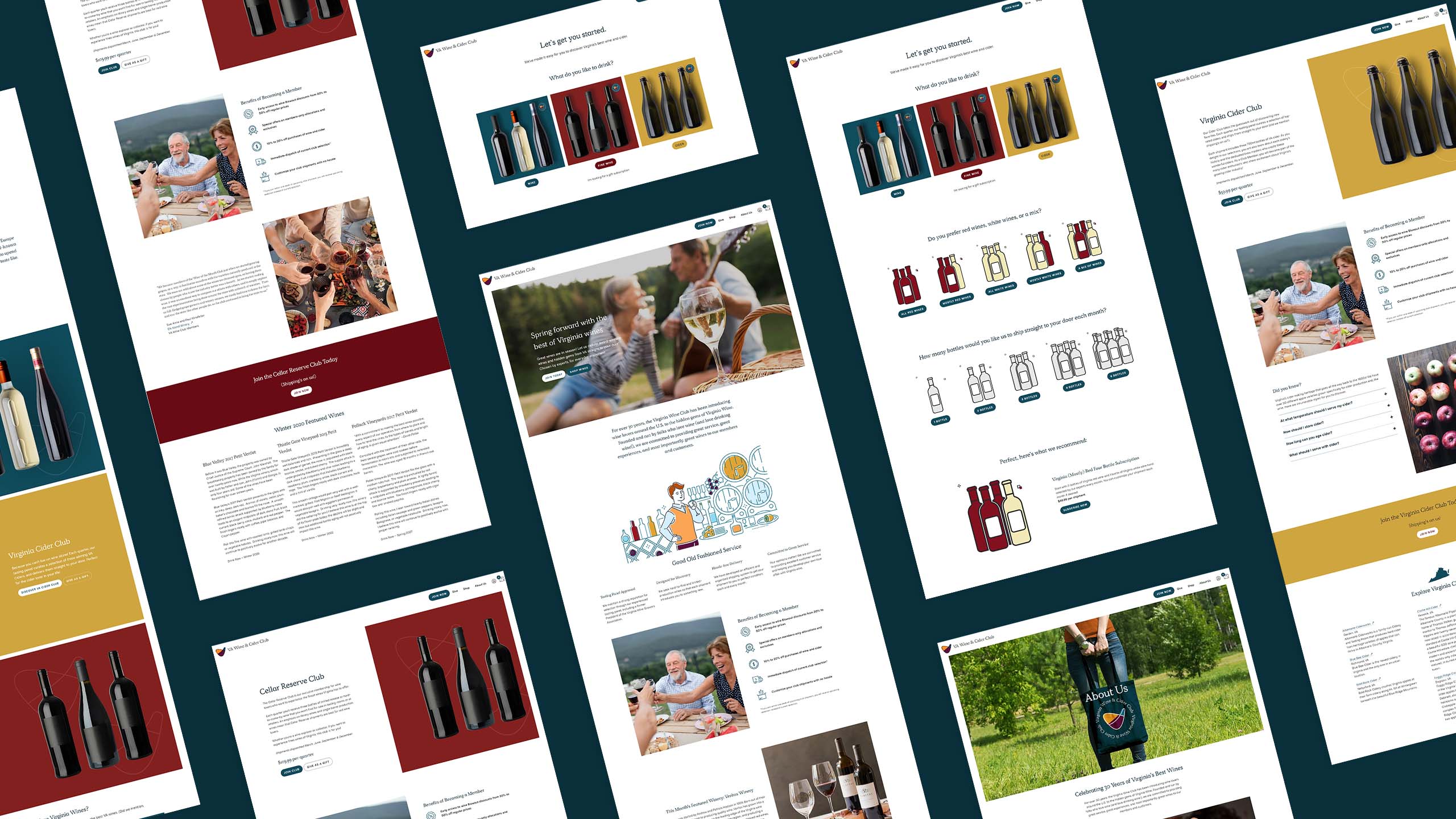 The Solutions
5forests developed a refined brand identity for their unique 3-club setup, and produced clear brand guidelines for the company to use in their communications and marketing efforts. Their in-house staff were provided coaching and strategy to ensure they were prepared to grow with the new direction.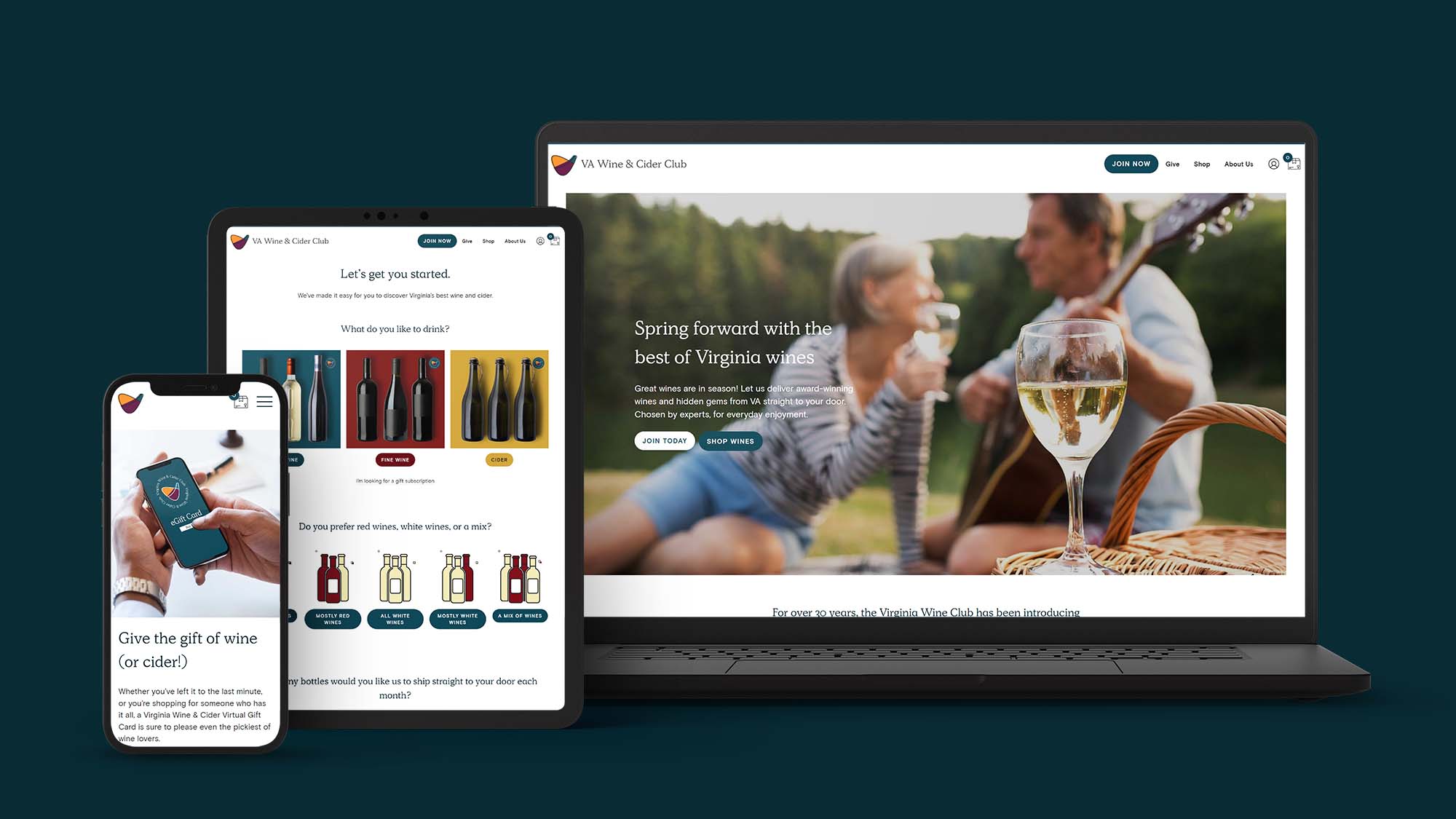 The Results
5forests migrated VA Wine Club to a modern wine ecommerce system with Commerce7, and built a completely new website to showcase their clubs. Inspired by the choose-your-own-adventure style clubs, we created a unique club onboarding experience that uses a quiz-format to reduce decision paralysis and improve conversions. And to leverage the power of gift giving, a custom app was created to improve the usefulness of gift cards and club memberships inside Commerce7.
Ready for your own success story?