New year, new site?
If recent downloads of our free Commerce7 templates are any indication, wineries around the world are making website resolutions for 2022. One of the beauties of our Gutenberg-based winery templates is just how easy it is to make them your own – from simply rearranging demo content to building pages from scratch. But you're winemakers, not website designers! And that means a little inspiration is probably a big help to designing a great user flow and choosing the right visuals for your site.
If your January goal is to rebuild or revitalize your winery website, here are some go-to links for inspiration:
Sites you use all the time! It's easy to get into "work mode" and forget that you (probably!) use the internet all the time to discover, shop, and research. Pay attention to the websites that feel effortless, as well as those which are utter pains. What do they do right? Wrong?
Good Web Design. This is one of my faves because it breaks down patterns: headers (navigation), footers, testimonial blocks, calls-to-action. See something you like? You can check out the full landing page via the source link on each example.
Design Rush. This directory makes it super easy to narrow down what you are looking for with industry filters and tags, plus they give a good short description of what each site does well (total time saver AND will get you thinking about what you want to accomplish on your site. (You'll find our sites there, too! We're a Design Rush Accredited Agency!)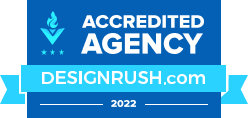 One Page Love. You know the old adage, "if I had more time, I would have written you a shorter letter?" Same is true for many websites. Effective single page sites are HARD, and if a brand can kick ass on one page, it's worth paying attention to.
Typewolf. My all time favourite site for inspiration, BUT I don't use it for fonts (okay, I don't use it ONLY for fonts!). Jeremiah pulls together some of the most beautiful sites you'll see, in every category of business and content. And, he tends to avoid the "awards-driven" sites – those that look pretty (when they finally load) but are a nightmare to actually use.
And three things to avoid (based on years of clients' sending us things they find online)
Design showcases such as Behance or Dribbble. You can find lovely designs here, but more often than not you'll find they are designs-only, no real website to see, no context for real products, no market-specific research.
Fiverrrrrr, 99designs, or any of the seemingly cheap options – you'll end up with a design that has zero understanding of what common wine ecommerce platforms can and cannot do, and trying to shove that square peg into a round hole is going to cost you twice as much as working with an agency that is skilled with the platform (like us!)
Only other wine sites. Probably the most common mistake we see are DIYers only looking at friends and competition for inspiration. Sure, it's useful to see patterns and wine sites are terrific for answering specific questions like, "what are my options for offering tasting notes?", but your customers shop all over the web. Check out sites for coffee and hotels and shoes and computers and pet food and, and, and…
Does it all seem too much?
Feeling overwhelmed with DIY or looking for something custom? We may be able to help. 5forests specialises in custom websites for the wine, food, and travel industries. Reach out today to learn more about our services.