Sustainability is one of our core values and our blood is too hot to just sit and watch the world rapidly immerse into apocalyptic scenarios. And this is not for dramatic effect or exaggeration. You can (and should!) read more about it on the The Intergovernmental Panel on Climate Change (IPCC) reports.
For starters, 5forests is a Wine Marketing Agency, meaning that we do all things related to (drum roll!)… Wine Marketing. And with everything moving online nowadays, a big part of our tasks is websites and e-commerce design and development.
Lucky for us, Ecologi has made it extremely easy for us to practice what we preach for the future of wine. How so? We plant trees every time we launch a new client website.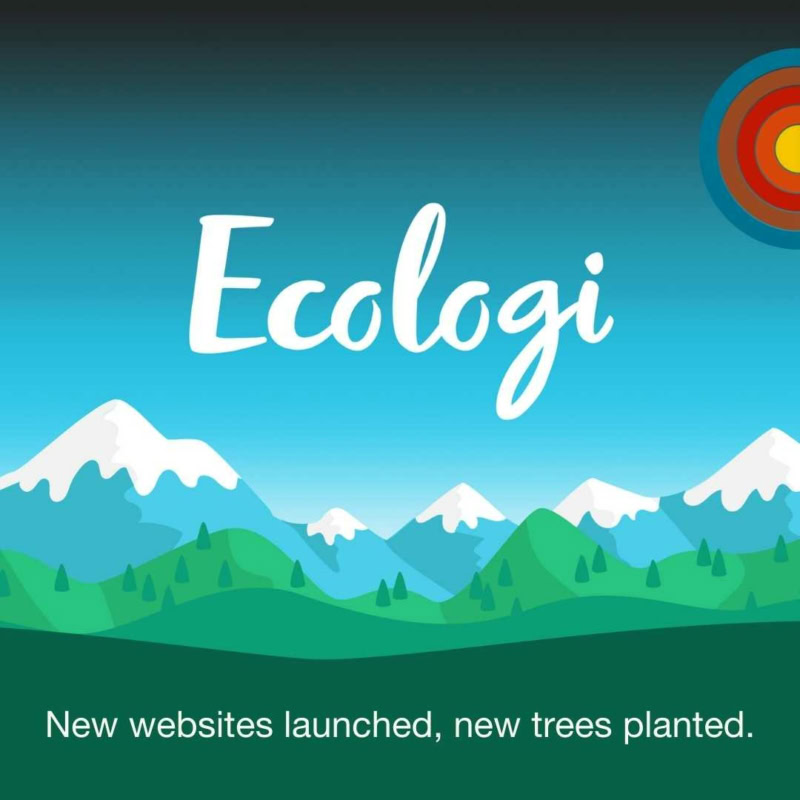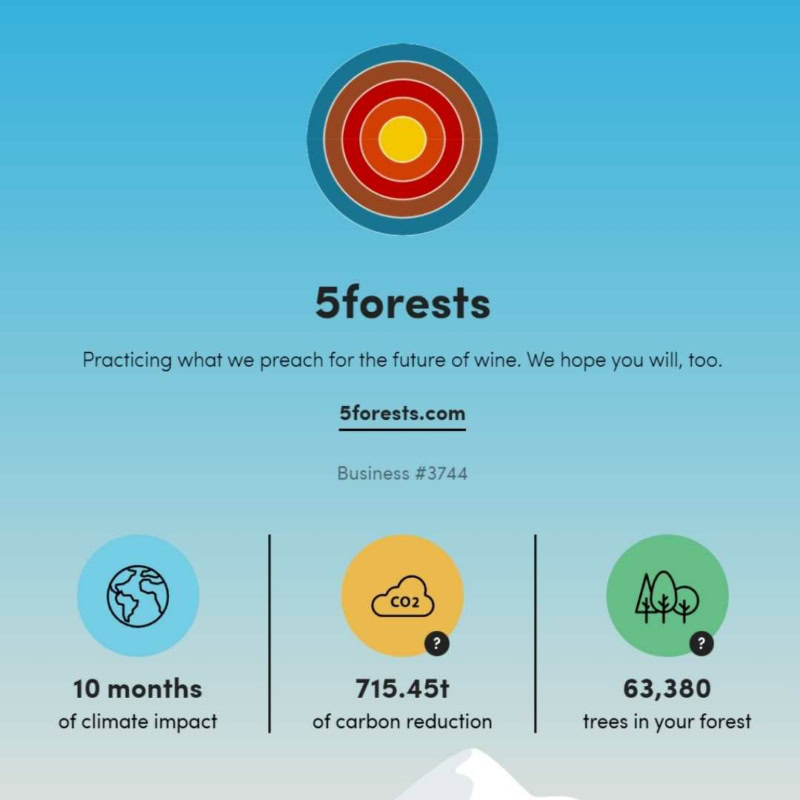 Check out our current Ecologi stats.
Easy for you, too!
In addition to that, 5forests has teamed up with Digimatic and Ecologi to empower your winery's sustainability efforts with our "Plant Trees" app, exclusively for Commerce7 customers. The Plant Trees app automates the reforestation donation process and provides your customers a handy profile tab to track their individual contribution. Whether you want to plant a single tree for every order, or a handful of trees for orders over a specific cutoff, our app makes it simple for you to make an impact.
If you rather, you can choose to fund top-quality renewable energy projects that avoid greenhouse gasses from entering the atmosphere. And in Ecologi's gamified platform you can watch your forest grow with every order, and if you've chosen to fund carbon offsets, see how many flights you've offset, all from your own shareable profile. Easy peasy, lemon squeezy.