495 Wine Select
When a Master of Wine starts a new venture, they call 5forests.
Michael Henley is the 495th Master of Wine in the world, a title gained through many years of hard work and study… and, of course, wine tasting. When he took the plunge and starting his own hand-selected wine club and wine bar, he called on 5forests to help him execute.
5forests approached this challenge the same way we always do: with innovative, out of the box thinking to find a solution that not only empowered the business owner, but delivered his exact vision to his customers.

A wine website for a wine expert
In Mike's opinion, drinking great wine is a fantastic way to enjoy a better life, and he needed a website that was as refined as his palate and as easy to consume as his top wine picks. Mike also needed a website that could grow alongside his business without being difficult for consumers (or his team!) to use.
5forests went to work creating a usable website structure, easy to read content, and clear calls to action. We collaborated closely with his branding team to ensure that the new visual identity was well suited to digital and analog applications, including legibility and accessibility.
Services
Industry
Wine, Beer, Spirits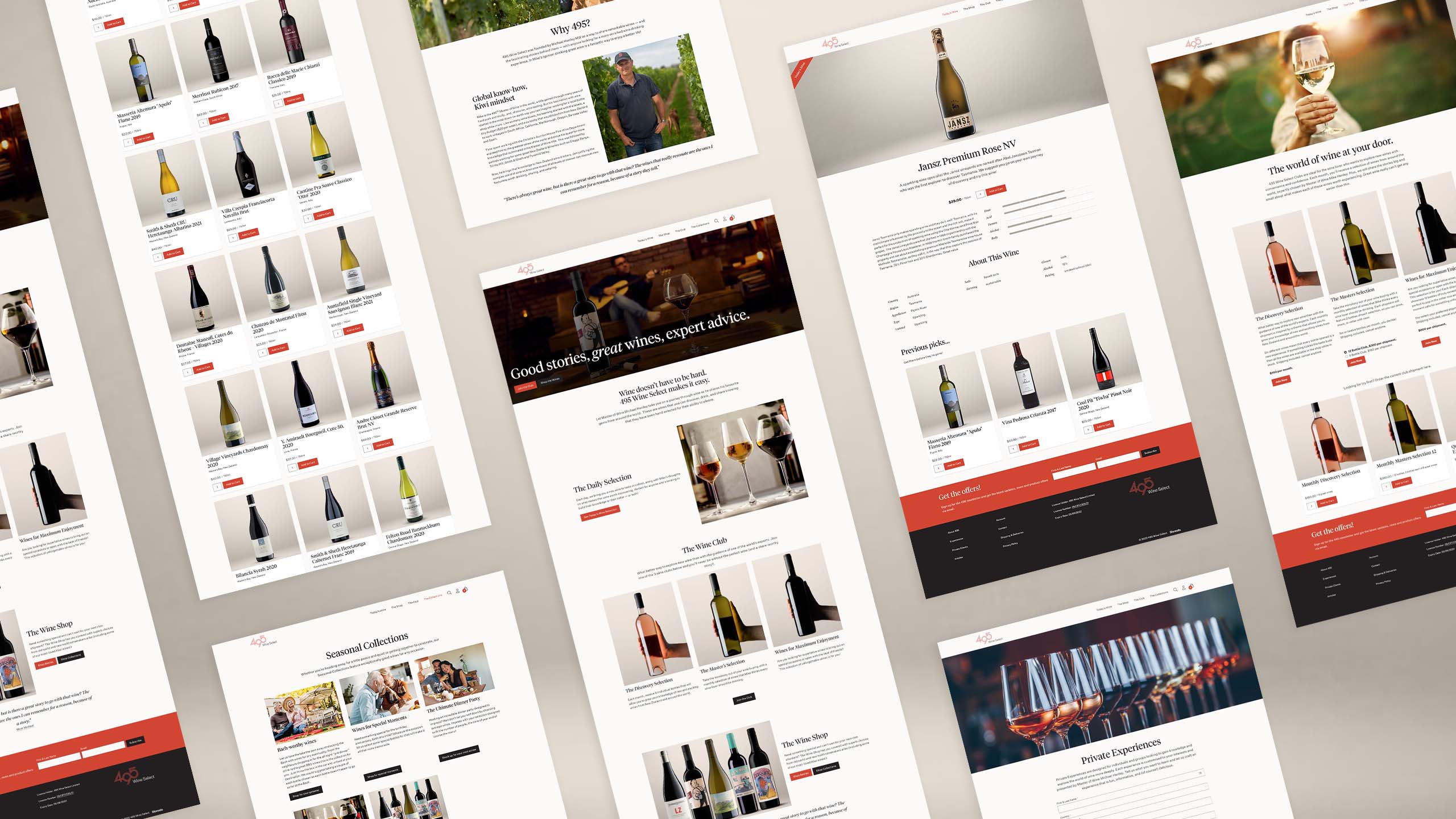 "Today's Wine" powered by tomorrow's technology
Michael was keen on was a daily wine selection he called "Today's Wine," his vision being a fully dynamic featured page on the website where he could showcase a personal favorite wine each day.
To bring this vision to life, 5forests created a first-of-its-kind collection template within the Commerce7 ecosystem that allows Mike to pre-load his daily picks days, weeks, or even months at a time, and display them in a unique layout that features one single wine as well as the previous three choices. This is built in such a way that it requires mere seconds of daily maintenance by Mike to rotate the list, without a single website edit needed.
To futureproof his wine writing, we took it a step further and created a unique blog post feature that will allow him to highlight the producers, region, and wine style as he grows.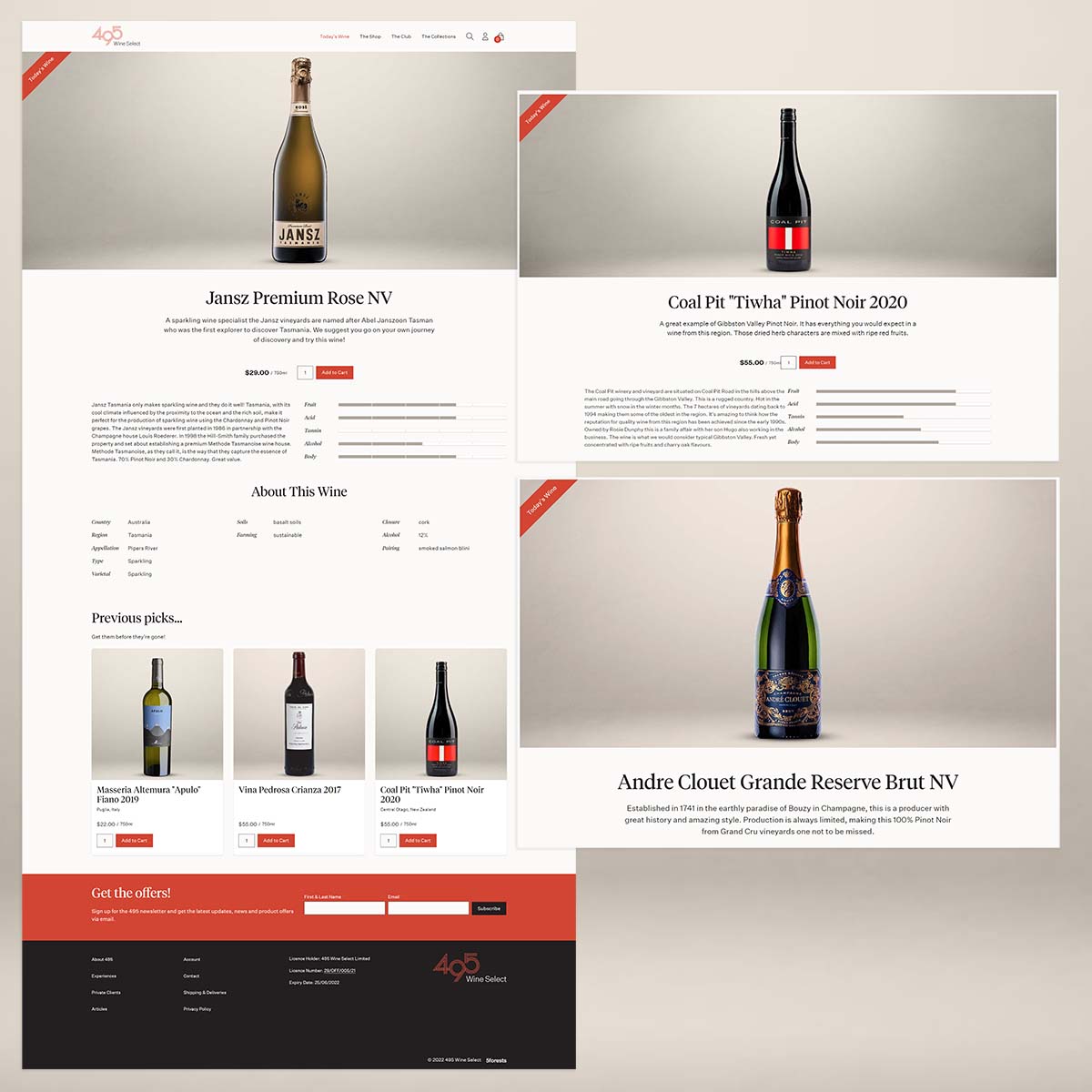 A thoughtful approach to art direction
With so many other business building tasks on the horizon, Michael needed art direction was easy for him to maintain without outside help. 5forests developed Canva templates that allow Michael to use original producer photography to rapidly generate images for the site, email marketing, and social media.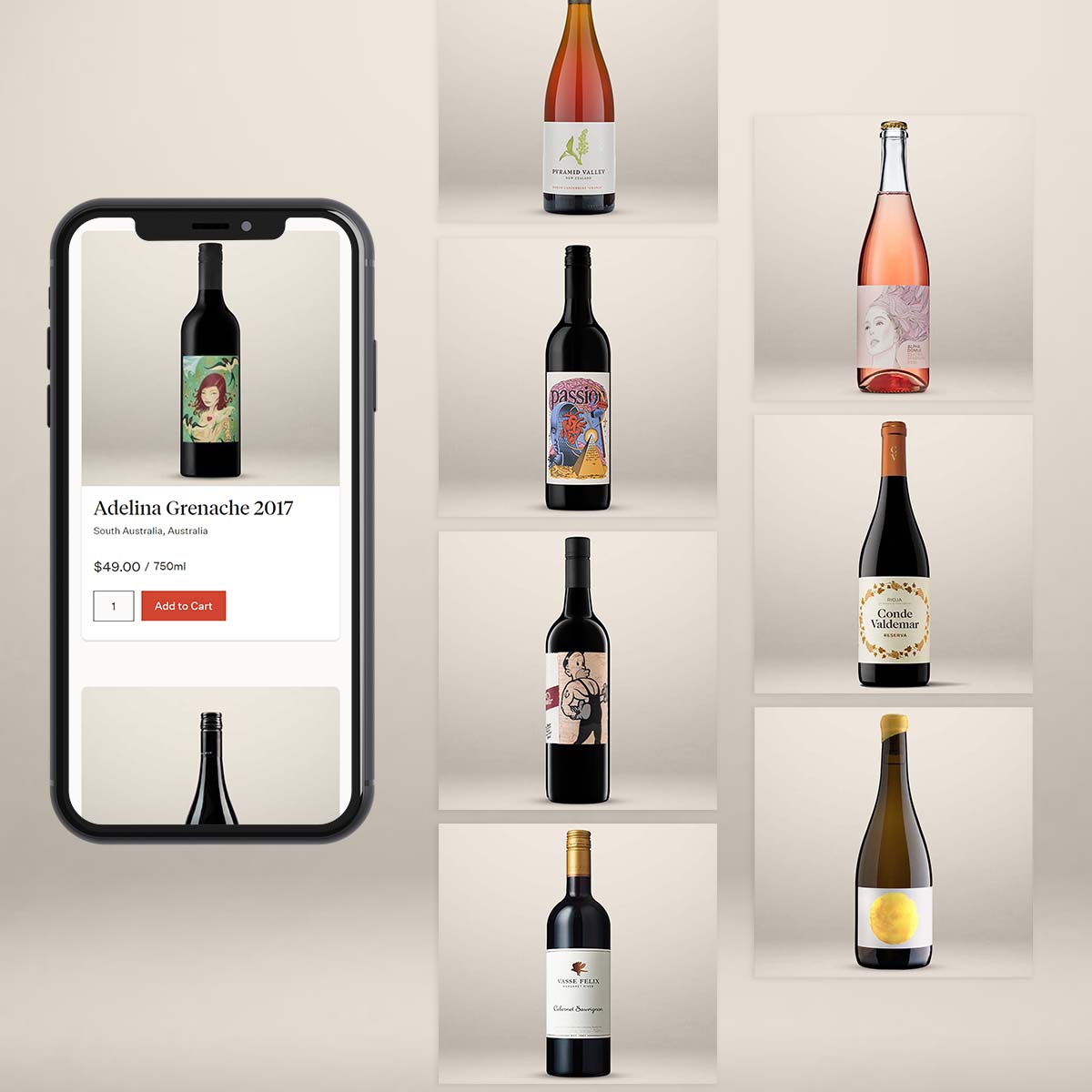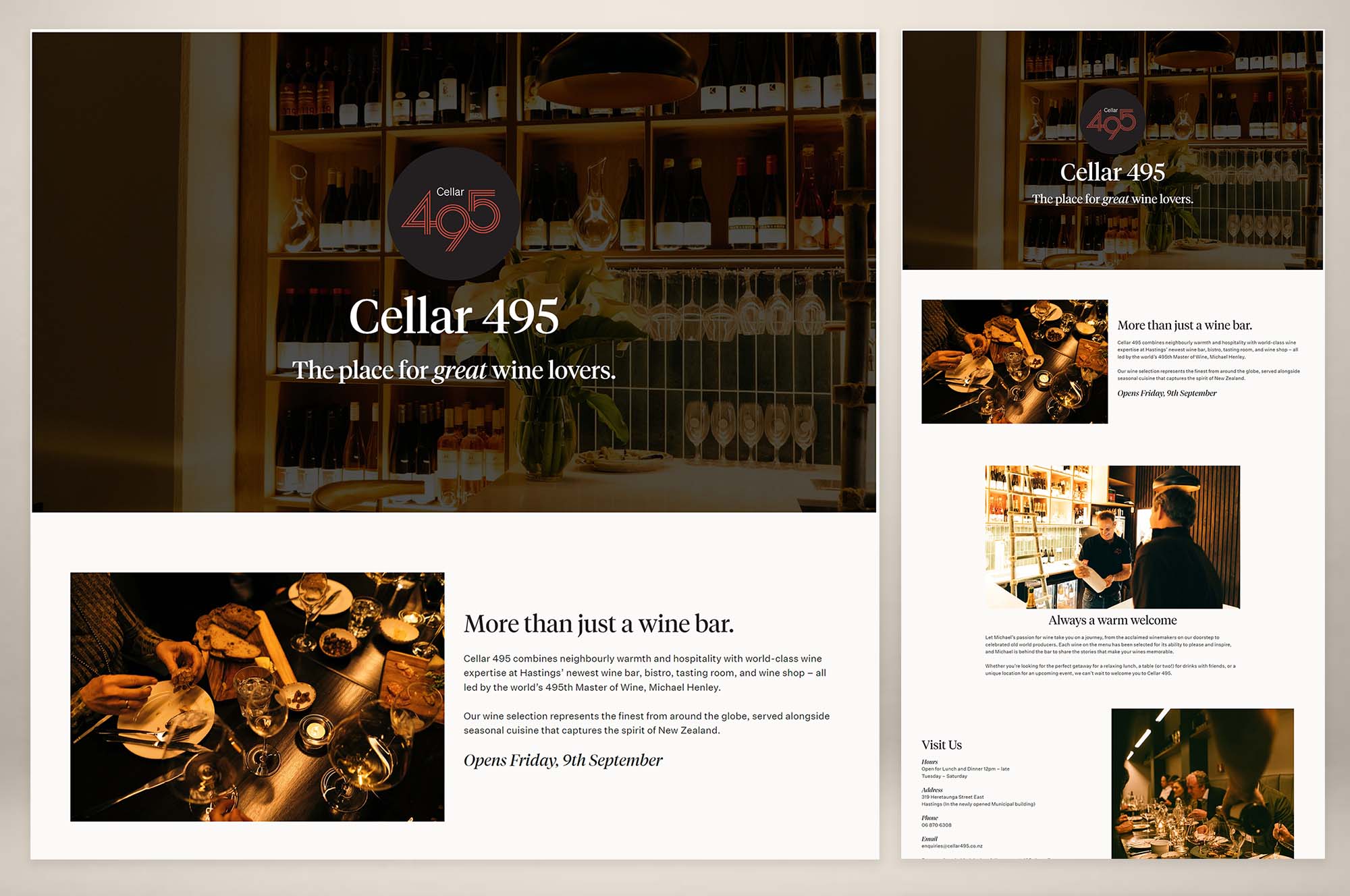 The Results
With the new website up and running, Michael is able to focus on his business and not worry about the technology. The flexibility of his site, combined with the wine club functionality of Commerce7 and the clever daily deal collection, reduces his workload, saves him time, and provides a stress free way for his business to work for him 24/7. And with the opening of his new Cellar 495 tasting room, he can confidently point new customers to his website to build long lasting relationships through his hand picked wine club.
Ready for your own success story?