Anaba Wines
With a gorgeous new Tasting Room completed and the world re-opening post-pandemic, Anaba Wines saw their migration from WineDirect as an opportunity to grow to their full potential. Having seen 5forests' work for neighboring wineries, they reached out in search of an agency partner who could not only oversee a technical migration, but develop a website experience that could drive DTC sales and wine club enrollment.

A website as elegant as their wines.
Digital discovery showed the potential to improve the Anaba Wines direct-to-consumer experience via improved Product Collections and Single Product Pages. WordPress provided the platform for easy site administration (perfect for a small team) and a user-friendly content management system, including a newly-launched blog. And our Enhanced Commerce7 for WordPress Integration brought all of that together for seamless cross-channel experiences.
Services
Industry
Wine, Beer, Spirits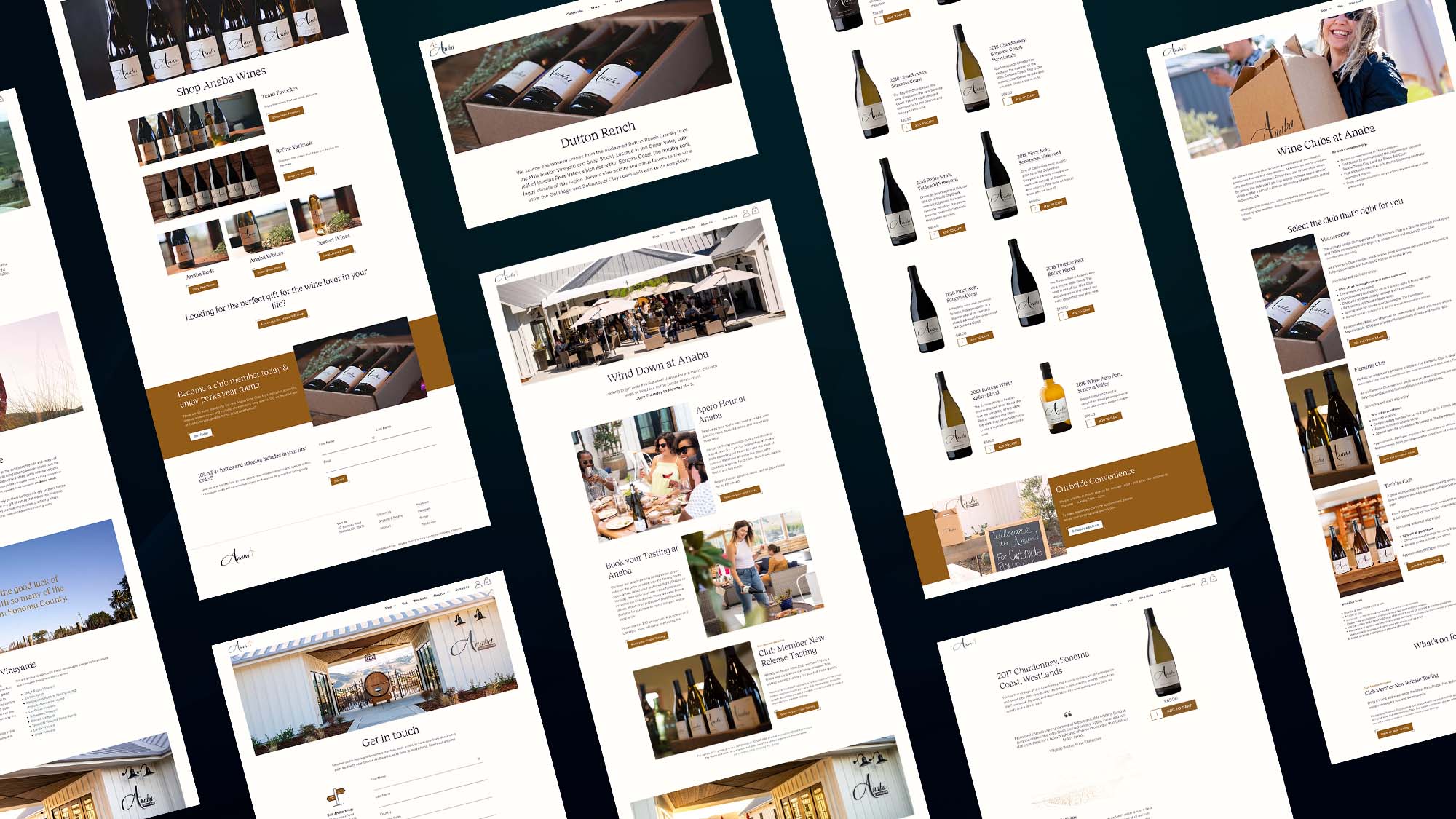 Wind down at Anaba
Moving beyond the limitations of the original WineDirect site, the new Anaba site showcased everything that makes their brand a showstopper: gorgeous experiences, exclusive wine club offerings, and passionate storytelling.
5forests was lucky enough to get the thumbs up from acclaimed wine reviewers to bring their Anaba reviews into the product pages. The Club content underwent a transformation to help guests onboard with ease.
Finally, an empathetic approach to content allowed us to get to the heart of their history and sustainability efforts.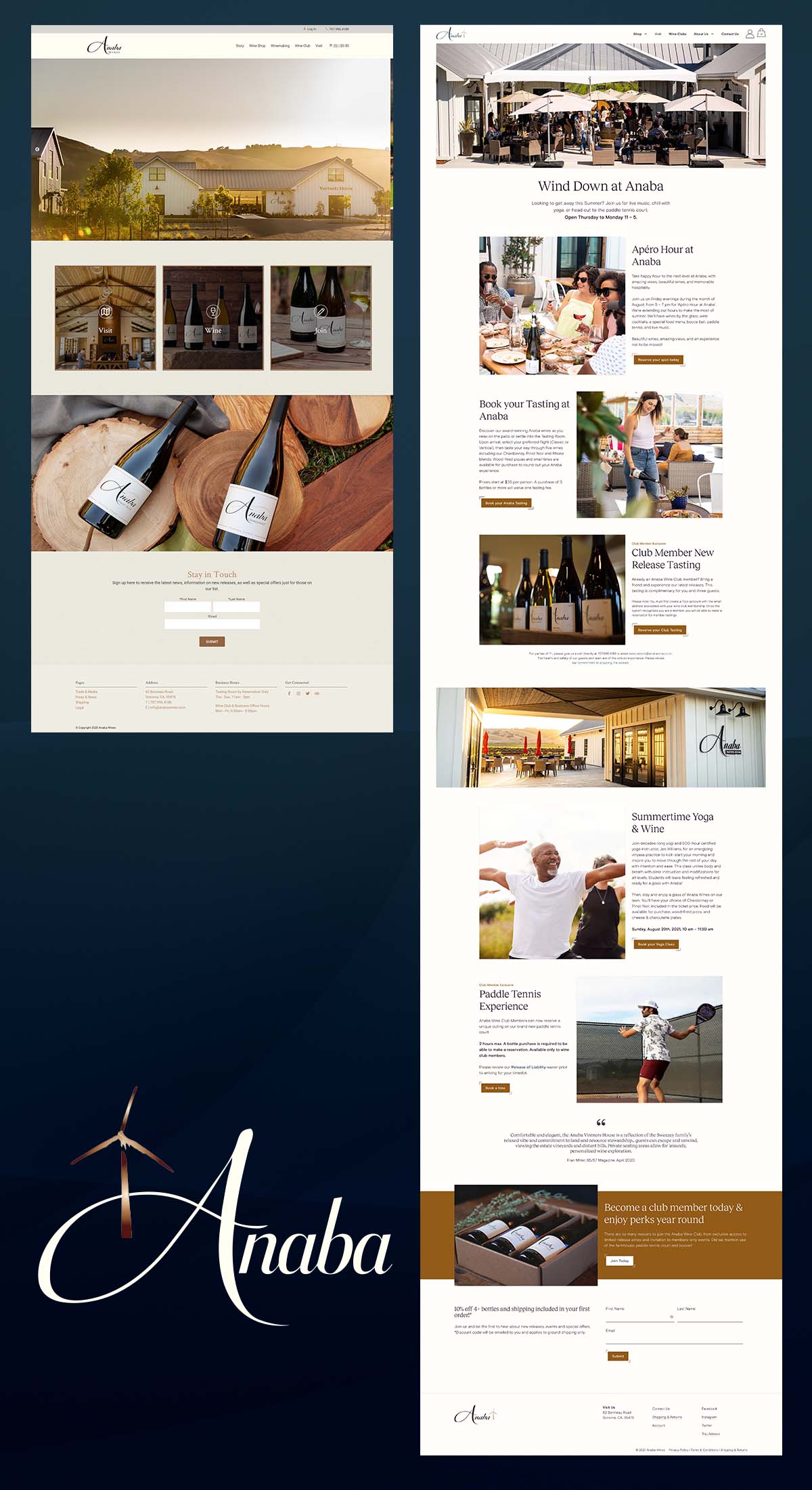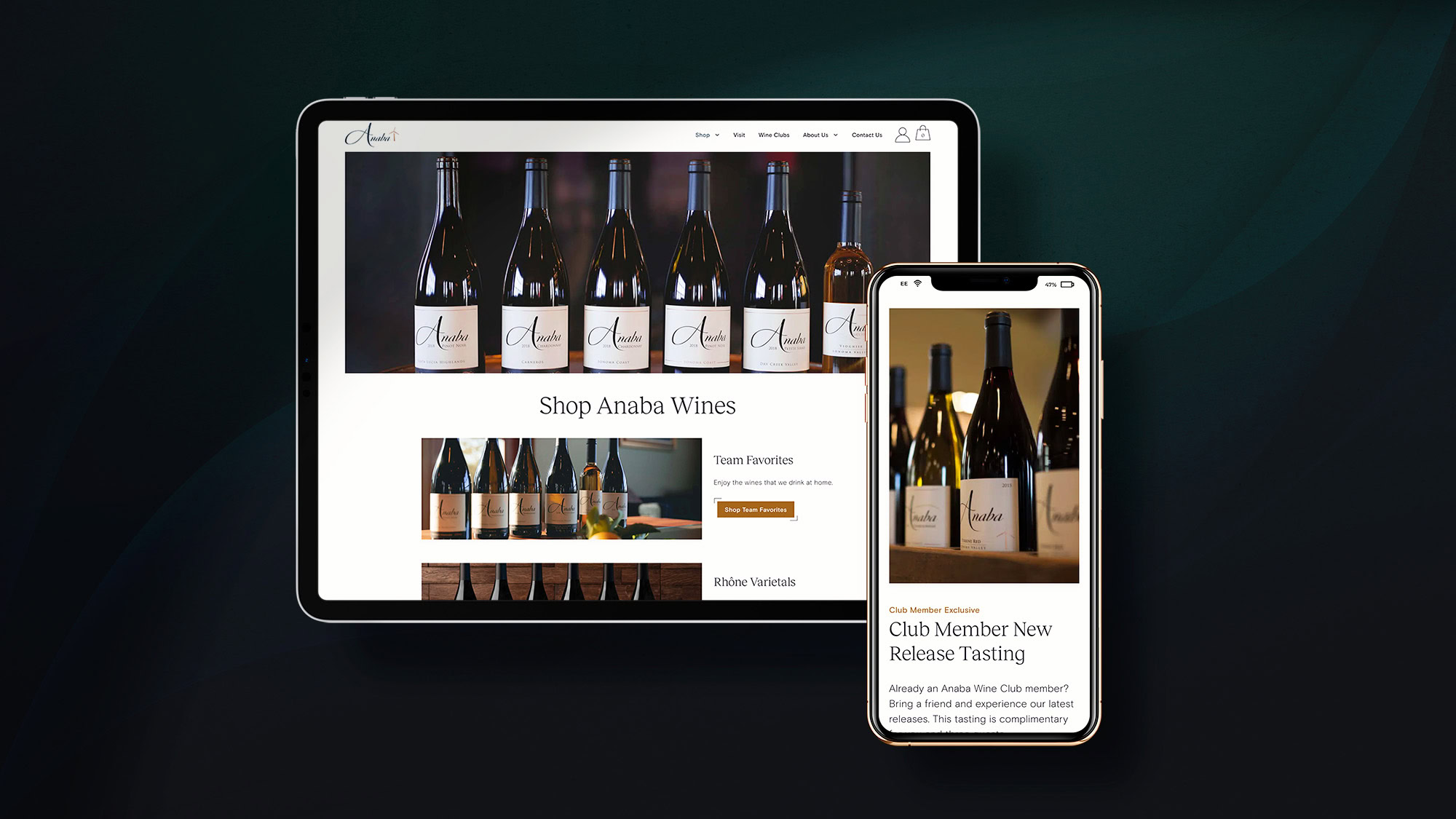 The Results
The new website for Anaba Wines is a thing of beauty. From the updated visual branding to the clean, elegant presentation, everything about it appeals to their audience. And what's even better is that it was designed with adaptability in mind, so that future changes to their visual identity won't be a problem. Plus, they were able to feature expert reviews and ratings as well as thoughts from the winemaking team on the site – all without having to rely on a large team.
Ready for your own success story?