Sweet Wine Club
Big brand, big goals, small window of opportunity
What do you do when one of America's top selling wines needs a new club site in mere weeks? Create an award-winner, of course! The folks at Stella Rosa needed a site that reflected their unique brand, converted guests to club members, and was properly built from the ground up.
Oh, and they needed it in four weeks.

Big goals that called for a strategic partner
Sweet Wine Club represented an important portion of the Stella Rosa portfolio, with an already successful wine club in place and name recognition across the USA. Their old website did not align with the lofty goals of the company, nor was it popular amongst staff. 5forests was approached to apply our wine industry expertise and proven history of success with DTC wine brands, combined with our critical Commerce7 knowledge to design a website experience for users that would simplify the offering, guide users through the experience, and increase conversion rates. With their parent company planning a large marketing push, the Sweet Wine Club leadership team found themselves in a time pinch. Luckily, 5forests was here to help.
Services
Industry
Wine, Beer, Spirits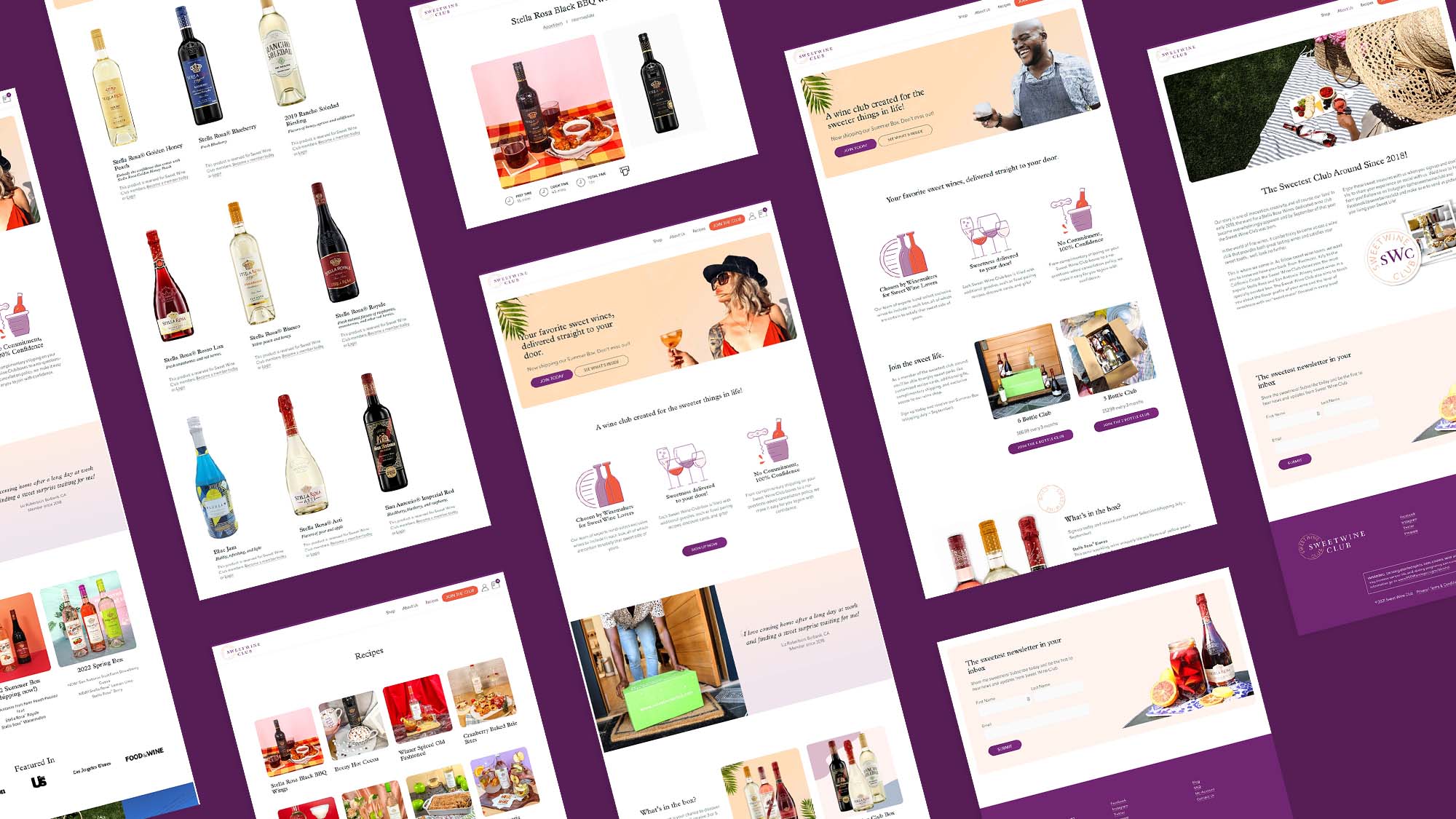 Putting the users first
Starting with customer experience mapping, 5forests put together a plan to level up the existing brand content and imagery, and use that plan to build a conversion optimised, user experience friendly Commerce7 website. The goals were a site that was easier to understand, more natural to use, and far more convenient to sign up on.
Using existing analytical data from the website, and a healthy portion of industry knowledge about consumer behaviors, 5forests' plan was put into action with an unprecedented 4 week relaunch cycle and knocked those goals out of the park.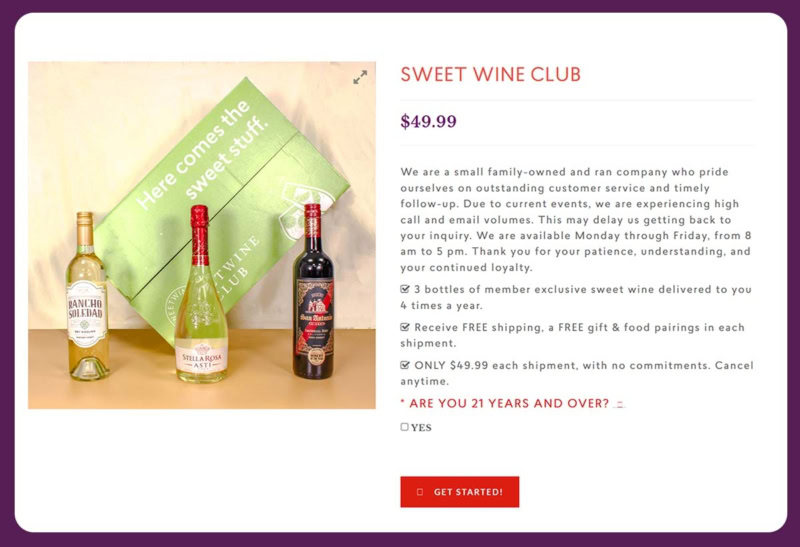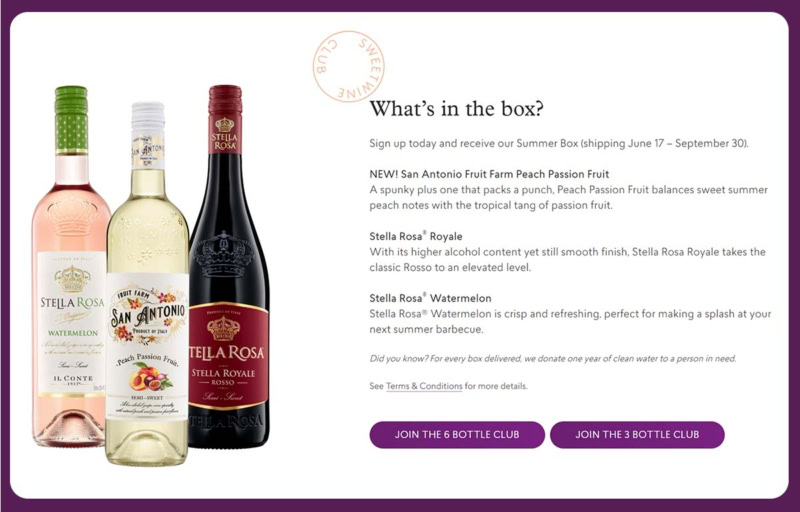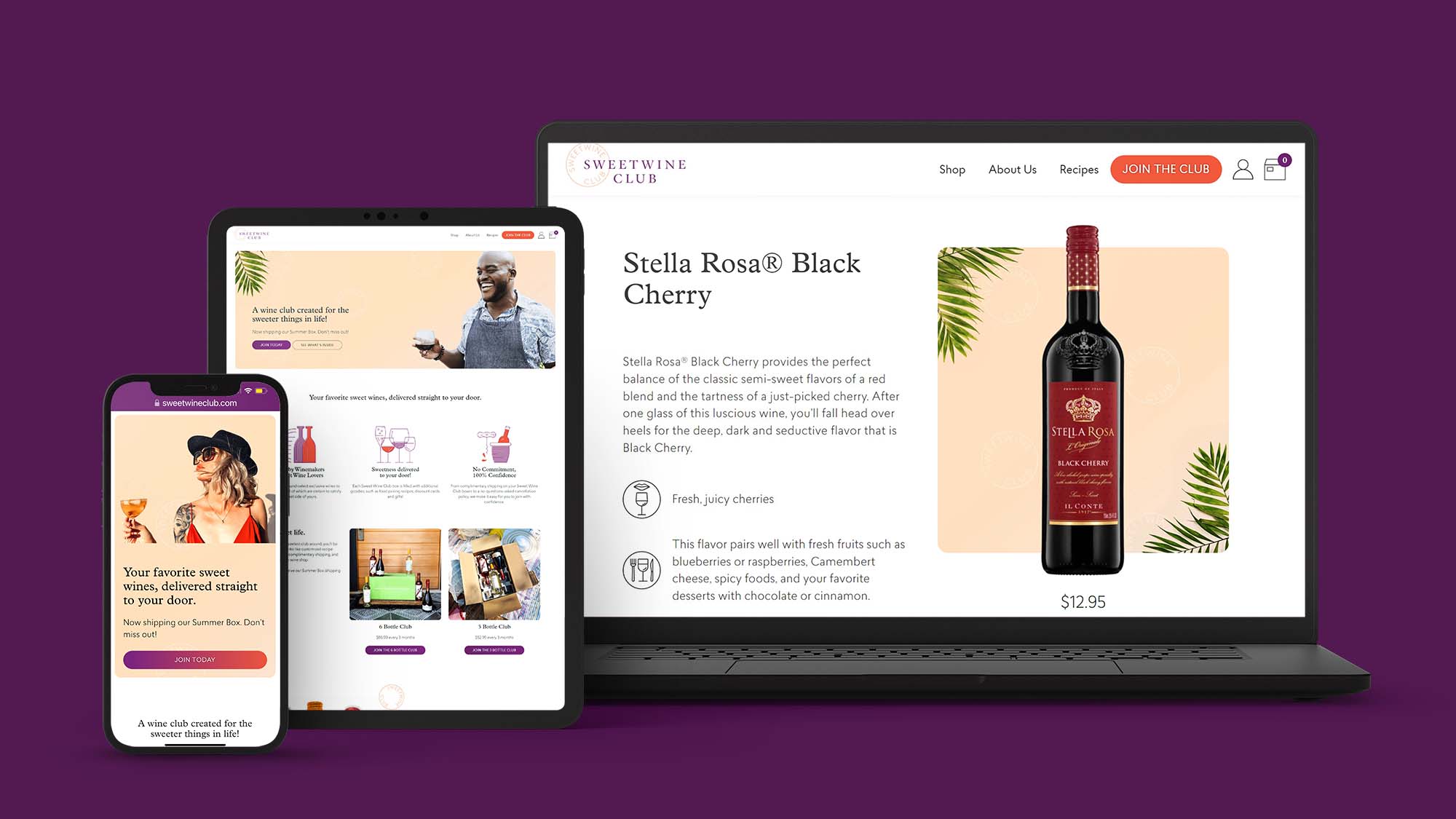 The Results
We achieved these goals, shipping a site that is engaging and diverse, fast to load, and easy to navigate. The Sweet Wine Club website was the first wine site in America to feature custom design for both light and dark modes; pair this with super speedy load times and native ADA accessibility compliance (no band-aids!), and this site earned its Mobile Excellence Award!
The client was beyond satisfied with the results. Their marketing push was a resounding success, and the improved user experience on the site turned into more conversions than they've seen before, paying off the site in the first month.
Ready for your own success story?